www.RogerWendell.com
Roger J. Wendell
Defending 3.8 Billion Years of Organic Evolution
SM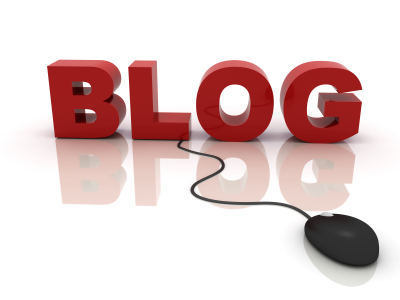 2019
February 06, 2019 (Wednesday):
| | |
| --- | --- |
| | Early polling data suggests that President Trump's State-of-the-Union address (last night) was well done and well recieved by the vast majority of Americans. |
January 20, 2019 (Sunday):
| | |
| --- | --- |
| | In the evening a phenomenon called a "Super Blood Wolf Moon" took place. Tye total lunar eclipse gave an apparent reddish color to the lunar surface, known as a blood moon. At the same time, the moon was slighty closer to Earth, than normal, thus appearing slightly bigger and brighter than usual - a phenomenon known as a "Supermoon." Also, it's at this time of year (January) that the full moon is also sometimes known as the wolf moon or great spirit moon, hence the "Super Blood Wolf Moon." |
2018
December 09, 2018 (Sunday):
The "yellow vest" protests throughout France continue...
As of today, France has seen four consecutive weekends of demonstrations against fuel tax rises, high living costs and other issues. About 125,000 protesters took to the streets on Saturday, with more than 1,200 taken into custody. French Finance Minister Bruno Le Maire called the situation "a crisis" for both society and democracy. He stated, "It's a catastrophe for business, it's a catastrophe for our economy." The French capital was particularly badly hit, with windows smashed, cars burned, and shops looted, as 10,000 people took part in demonstrations over the weekend. French President Emmanuel Macron is expected to announce anti-crisis measures in an address to the nation on Monday.
December 5, 2018 (Wednesday):
Former president George H. W. Bush's funeral at the Capitol rotunda in Washington, D.C.
In the photo, at left, Senator Bob Dole salutes the casket of president Bush. CAVU
November 26, 2018 (Monday):
| | |
| --- | --- |
| | Congratulations to NASA and America! InSight safely touched-down on Mars this afternoon - an incredibly complex undertaking. Thank You NASA! |
November 25, 2018 (Sunday):
Russian agression against Ukraine continues unabated. Russia seized three Ukrainian naval ships off the coast of Russia-annexed Crimea after opening fire on them and wounding several sailors.
November 8, 2018 (Thursday):
we woke this morning to learn that yet another monster went on a rampage. This time a dozen lives were lost in Ventura County, California. Forty or fifty years ago guns were even easier to obtain yet there were almost no mass killings. What has changed? Is it the loss of religion, the proliferation of drugs, or what?
November 7, 2018 (Wednesday):
A sad day after the elections in Colorado - the tax and spenders are now in control of the House, Senate, and governorship. The next two years are going to be very expensive!
October 27, 2018 (Saturday):
Another evil monster has taken the lives of innocent people. This time, 11 worshipers lost their lives at the Tree of Life Synagogue in Pittsburgh's historic Squirrel Hill neighborhood. Madness.
October 15, 2018 (Tuesday):
Senator Elizabeth Ann Warren, Democrat from Massachusetts, released the results of a DNA analysis showing she has distant Native American ancestry. The test estimates that she had a Native American ancestor sometime between 6 and 10 generations ago - meaning she's between 1/64th to 1/1,024th Native American - yet she used her claim as a minority to help advance her personal and political careers...
October 6, 2018 (Saturday):
Brett Kavanaugh became the 114th justice to serve on the U.S. Supreme Court today, when the Senate confirmed him by a vote of 50-48.
September 27, 2018 (Thursday):
The senate judiciary hearing for Kavanaugh's nomination to the Supreme Court today was, indeed, a circus. Taking the entire day, the whole thing was a sad and tragic event for our country. It will be interesting to see how it's viewed in the future...
August 25, 2018 (Sunday):
Senator John McCain died in Arizona today at age 81. He had been suffering from brain cancer and will be greatly missed by our country.
August 12, 2018 (Sunday):
Nasa launched the Parker Solar Probe, setting the spacecraft on a journey that will take it closer to the Sun than any human-made object before it. The spacecraft was launched from Cape Canaveral, Florida, lifting off at 3:31 am eastern time. The craft will be the fastest manmade object ever - flying at speeds of 430,000 mph - and endure temperatures of more than 1,300C while looping around the sun a planned 24 times.
June 11, 2018 (Monday):
To the world's amazement, President Trump and North Korean leader Kim met in
Singapore to discuss peace and nuclear disarmement. Well done Donald Trump!
June 04, 2018 (Monday):
The Supreme Court ruled in favor of a Jack Phillips, owner of Masterpiece Cakeshop, who refused to use his artistic talents to create a gay wedding cake - an act that would be against his religious beliefs. The court held that the Colorado Civil Rights Commission showed hostility toward the Mr. Phillips based on his religious beliefs.
May 14, 2018 (Monday):
The U.S. opened its embassy in Jerusalem today. The move was met with clashes and protests along the Israeli-Gaza border with over 40 Palestinians killed in Gaza as deadly protests took place ahead of and during the opening ceremony. The Israelis remain emboldened and will continue occupying lands that are not their's and controlling resources that don't belong to them...
April 26, 2018 (Wednesday)
| | |
| --- | --- |
| | North Korean leader Kim Jong Un and South Korean President Moon Jae-in meeting for the first time at their border. President Trump has brought the leaders of both Koreas together to negotiate peace. Let's hope it lasts! |
March 21, 2018 (Wednesday):
The serial bomber who had killed two people in Austin, Texas, died today as he was approached by law enforcement. The 23-year-old monster blew himself up, with one of his own bombs, as members of the SWAT team approached him in his vehicle.
March 14, 2018 (Wednesday)
| | |
| --- | --- |
| | English physicist, cosmologist, and author Stephen William Hawking died today at age 76. He was Director of Research at the Centre for Theoretical Cosmology within the University of Cambridge and his scientific works included a collaboration with Roger Penrose on gravitational singularity theorems in the framework of general relativity and the theoretical prediction that black holes emit radiation, often called Hawking radiation. Hawking was the first to set out a theory of cosmology explained by a union of the general theory of relativity and quantum mechanics. He was a vigorous supporter of the many-worlds interpretation of quantum mechanics. He will be greatly missed by the world. |
February 14, 2018 (Wednesday, Valentine's Day):
A monster killed at least 17 people today at a school in Florida. Horrible.
February 02, 2018 (Friday):
The president authorized the release of a House memo that suggested the FBI was politically biased when it requested a FISA warrant to surveil members of his election team.
January 01, 2018 (Monday, New Year's Day):
Anti-government protests have errupted in parts of Iran with reports that 20 people have been killed by police forces there. The people of Iran have suffered decades of abuse by their religious leaders and may be finally getting tired of it. Time will tell...
2017
December 07, 2017 (Thursday):
Minnesota Senator Al Franken announced that he'll be stepping down in response to numerous accusations of sexual misconduct. Congressman Bob Conyers will be stepping down for similar reasons as well. In other news, there's been lots of back slapping and congratulations today over President Donald Trump's announcement, yesterday, that the US will recognize Jerusalem as the capital of Israel. The plan is to move the U.S. embassy in Israel from Tel Aviv to Jerusalem - something that was authorized by Congress a couple decades ago. Of course there's never any mention of all the homes, lands, and businesses that were stolen from the Palestinian people for the creation of Israel. Most of the world knows it as "Nakba" (the catastrophe).
November 25, 2017 (Saturday):
Egypt is in mourning after the most deadly attack since ISIS started operating in the northern Sinai. Yesterday's bombing and gun attack on a mosque killed more than 300 innocent people.
November 17, 2017 (Friday)
| | |
| --- | --- |
| | Since a high profile sexual harassment complaint against film producer Harvey Weinstein first surfaced, last month, numberous others have appeared against other powerful men this month. The list includes senator Al Franken, actor Kevin Spacey, screenwriter James Toback, actor Ben Afleck, President George H.W. Bush, Nickelodeon creator Chris Savino, head of Amazon Studios Roy Price, celebrity chef John Besh, journalist Mark Halperin, editorial director for Vox Media Lockhart Steele, top NPR editor Michael Oreskes, and Alabama senate candidate Roy Moore. No doub this list will continue to grow (although I don't have time to keep adding to it!) but the question is why? And, of course, our thoughts are certainly with the victims who've had to endure more than many of us will ever know... |
November 05, 2017 (Sunday):
Another creepy monster has killed innocent people at a church in Sutherland Springs, Texas. Where does this evil and lack of respect for life come from?
October 31, 2017 (Tuesday, Halloween):
Another terrorist has killed innocent people in New York. This time it was with a truck - running over and killing 8 pedestrians and then injuring a number of others.
October 03, 2017 (Tuesday):
| | |
| --- | --- |
| | The 2017 Nobel prize in physics has been awarded to three US scientists for the detection of gravitational waves. Rainer Weiss, Kip Thorne and Barry Barish will share the nine million kronor ($1.1 million USD) prize. The ripples were predicted by Albert Einstein and are a fundamental consequence of his General Theory of Relativity. The winners are members of the Ligo-Virgo observatories, which were responsible for the breakthrough. The winners join a prestigious list of 204 other Physics laureates recognised since 1901. |
October 02, 2017 (Monday):
Many of us woke up this morning to learn of another loser's rampage against innocent people. This time it was a 64 year old monster, in Las Vegas, who killed almost 60 people (injurying hundreds of others) attending a Country Western concert. Shooting from his 32nd story hotel room window the coward rained bullets down on the large crowd.
September 24, 2017 (Sunday)
| | |
| --- | --- |
| | On this date a couple hundred National Football League players and team managers continued showing disrespect to our country during the nation anthem. |
September 15, 2017 (Friday):
| | |
| --- | --- |
| Art credit: NASA, Jet Propulsion Labratory, California Institute of Technology | The Cassini-Huygens mission, commonly called Cassini, was a collaboration between NASA, the European Space Agency (ESA), and the Italian Space Agency (ASI) to send a probe to study the planet Saturn and its system, including its rings and natural satellites. The Flagship-class unmanned robotic spacecraft comprised both NASA's Cassini probe, and ESA's Huygens lander which would be landed on Saturn's largest moon, Titan. Cassini was the fourth space probe to visit Saturn and the first to enter its orbit. The craft were named after astronomers Giovanni Cassini and Christiaan Huygens. The craft ended its mission on this date (9-15-2017) when it was intentionally flown into Saturn's atmosphere for a final set of tests and signals back to Earth. |
August 28, 2017 (Monday):
11 Trillion gallons (41.6 Quadrillion litres) of water has fallen on the Houston area since the arrival of Hurricane Harvey. North Korea has fired a missile over Japan in a move Prime Minister Shinzo Abe called an "unprecedented" threat to his country and US President Donald Trump said was an act of "contempt."
June 1, 2017 (Thursday):
President Trump pulled America out of the Paris climate agreement today.
May 23, 2017 (Tuesday):
| | |
| --- | --- |
| | 8-Year-Old Saffie Rose Russos and 18-year-old Georgina Callander were two of the twenty-two people who were killed (and 59 injured) when an Islamic suicide bomber attacked Manchester Arena yesterday evening (Monday, May 22, 2017). |
April 07, 2017 (Friday):
| | |
| --- | --- |
| | Today, after a bitter 14-month battle for control of our country's highest court, the Senate confirmed President Trump's Supreme Court nominee. The chamber voted 54-45 today to seal the confirmation of Denver appeals court judge Neil Gorsuch. |
February 26, 2017 (Sunday):
| | |
| --- | --- |
| | First a disclaimer - I have no TV reception where I live so have never before seen the Oscars and am not familiar with how they're normally conducted. Nevertheless, as "luck" would have it, I was able to tune-in at another's house to watch the whole thing this date. It seemed a somewhat disorganized, mostly an evening of "stars" telling me how I should think, politically. Despite their superior political views they had a difficult time conducting their own program, even giving out the wrong award for "Best Picture!" At the program's conclusion they awarded La La Land the "Best Picture" award and then, after giving various acceptance speeches, realized the award was actually meant for Moonlight. A bit of a mess but mistakes happen! Maybe next year they'll concentrate less on politics and more on the business at hand - either way I wish them better luck next time! |
January 17, 2017 (Tuesday):
| | |
| --- | --- |
| | President Obama commuted the 35 year sentence of Bradley Edward Manning. Manning had betrayed our country and was charged with 22 offenses, the most severe of which was aiding the enemy. |

2017
January 20, 2017 (Friday):
Donald John Trump was sworn-in as America's 45th president today.
2016
November 26, 2016 (Saturday):
Fidel Castro died today at age 90.
November 10,2016 (Thursday):
High School students around the country continue protesting this week's election results.
November 09,2016 (Wednesday):
Woke to learn that Trump won the presidential race. Great speeches by him, Hillary, and President Obama.
September 26,2016 (Monday):
Last week it happened in Minnesota where a Somali refugee attacked 9 people with a knife in the Crossroads Center Mall. He went to his victims and asked whether they were Muslim or not. Over the weekend a 20-year-old Turkish immigrant went into a mall in Washington State with a rifle and killed five people. He was apprehended by law enforcement days later. At some point in time it was determined that these immigrants posed no threats to the United States and they were let into the country. Our immigration system is clearly broken.
August 26,2016 (Friday):
The death toll from the magnitude 6.2 earthquake that hit central Italy, earlier in the week, is well over 200 now. Much sadness.
July 17, 2016 (Sunday):
Another monster, motivated by racial hatred, killed three law enforcement officers and wounded others in Baton Rouge, Louisiana. Horrible.
July 14, 2016 (Thursday):
| | |
| --- | --- |
| | Another monster killed more innocent people today. This time it was a terrorist in a truck driving through a Bastile Day crowd in Nice, France. He ran over and killed nearly 80 people until the police shot and killed him. How can these monsters be stopped? |
July 08, 2016 (Friday):
Another monster, motivated by racial hatred, killed five officers and wounded another seven in Dallas yesterday. The killer, shortly before his own death, stated he wanted to kill white people - he was then killed by explosives carried on a police robot.
July 05, 2016 (Tuesday):
FBI Director James Comey said today that he would not recommend charges against Hillary Clinton for her use of a private email server while she was secretary of state. Howeveer, Comey added that Clinton was "extremely careless" in handling classified information.
July 04, 2016 (Monday, Independence Day):
NASA Reports it has received a signal confirming its Juno spacecraft has successfully started orbiting the planet Jupiter. At this time Earth and Jupitor are about 869,045,000 kilometres (540 million miles) apart, so radio signals take about 48 minutes in each direction. Juno's main spacecraft body measures 3.5 metres (11.5 feet) tall and 3.5 metres in diameter with its three solar panels spaning about 20 metres (66 feet).
June 29, 2016 (Wednesday):
More monsters out killing innocent people. This time it was at Turkey's Istanbul Ataturk Airport yesterday. Over 40 have died, and over 200 were in the terrorist attack. Although no group has (yet) claimed responsibility Turkish officials are speculating that it could be ISIS or the Kurdish separatist group PKK.
June 24, 2016 (Friday):
| | |
| --- | --- |
| | The people of the United Kingdom voted, yesterday, to leave the European Union! |
June 14, 2016 (Tuesday):
Another monster stabbed a French police commander and his girlfriend to death in Magnanville, northwest of Paris. The Islamic terrorist then broadcast the scene of the attack live on Facebook Monday night - wondering, out loud, what to do with the three year old boy who was still alive at the scene...
June 12, 2016 (Sunday):
Another monster has taken innocent lives. This time it was a homegrown Islamic terrorist killing dozens of gay people at a bar in Orlando, Florida. If just one of the attendees had had a gun, to shoot back, how many lives could have been saved?
June 04, 2016 (Saturday):
Muhammad Ali (Cassius Marcellus Clay Jr.) died yesterday, at age 74, from a respiratory problem (possibly related to Parkinson's disease?). Although a courageous fighter in the ring some believed him to be a coward during the Vietnam war.
April 22, 2016 (Friday):
Prince Rogers Nelson died yesterday - drugs are suspected.
March 22, 2016 (Tuesday):
ISIS Has claimed responsibility for the horrendous attacks in the Belgian capital, Brussels today. 30 Innocent people have died with over 200 others wounded. European and North American leaders remain weak and indecisive.
March 11, 2016 (Sunday):
| | |
| --- | --- |
| | In a coordinated action activists shut down a Donald Trump rally in Chicago. Just because these thugs and miscreants don't happen to agree with a speaker doesn't give them a right to shut down a peaceful assembly. Donald Trump and all the other presidential candidates have a right to speak. |
February 14, 2016 (Sunday):
| | |
| --- | --- |
| | Antonin Scalia, Associate Justice of our Supreme Court, died in his sleep yesterday. The problem of judicial oligarchy will only worsen. |
February 11, 2016 (Thursday):
From the Laser Interferometer Gravitational-Wave Observatory:

"For the first time, scientists have observed ripples in the fabric of spacetime called gravitational waves, arriving at the earth from a cataclysmic event in the distant universe. This confirms a major prediction of Albert Einstein's 1915 general theory of relativity and opens an unprecedented new window onto the cosmos."

"Gravitational waves carry information about their dramatic origins and about the nature of gravity that cannot otherwise be obtained. Physicists have concluded that the detected gravitational waves were produced during the final fraction of a second of the merger of two black holes to produce a single, more massive spinning black hole. This collision of two black holes had been predicted but never observed.

"The gravitational waves were detected on September 14, 2015 at 5:51 a.m. Eastern Daylight Time (09:51 UTC) by both of the twin Laser Interferometer Gravitational-wave Observatory (LIGO) detectors, located in Livingston, Louisiana, and Hanford, Washington, USA. The LIGO Observatories are funded by the National Science Foundation (NSF), and were conceived, built, and are operated by Caltech and MIT. The discovery, accepted for publication in the journal Physical Review Letters, was made by the LIGO Scientific Collaboration (which includes the GEO Collaboration and the Australian Consortium for Interferometric Gravitational Astronomy) and the Virgo Collaboration using data from the two LIGO detectors."
January 27, 2016 (Wednesday):
The occupation at the Malheur National Wildlife Refuge, in Oregon, continues despite the group's leader being jailed and one protester killed last night. Most of this is driven by some westerners belief in "Welfare Ranching" (the idea that the American people "owe" western ranchers cheap grazing rights on federal land.) All of this is reminiscent of the "Sagebrush Rebellion," from a few decades back, where ranchers and some counties wanted to take control of federal lands at great expense to the natural environment and American people...
January 13, 2016 (Wednesday):
Iran released the the ten American sailors who strayed into that country's territorial waters in the Persian Gulf the day before. One video broadcast on Iranian television and released world-wide showed the Americans kneeling with their hands clasped behind their heads. Another video showed a service member speaking to a questioner, admitting wrongdoing and apologizing. The response from our own Secretary of State, and American government in general, was less than adequate considering the Geneva Conventions ban the practice of parading prisoners for purposes of "insults" and propaganda.

2015
December 3, 2015 (Thursday):
Syed Rizwan Farook and Tashfeen Malik were responsible for yesterday's killing of 14 people in San Bernardino, California. Despite both the media and government trying to hide the killers' religious beliefs, it was revealed today Syed had identified himself a Muslim in a previous Facebook posting. Although it won't make any difference to those who were killed and maimed by these monsters, most are wondering if it was jihad...
November 24, 2015 (Tuesday):
Turkey shot down a Russian warplane near the Turkish-Syrian border. Turkey says t hit the plane after it violated Turkey's airspace and ignored 10 warnings. Russia's Putin insists that his warplane was no threat to Turkey.
November 13, 2015 (Friday):
It appears ISIS is responsible for multiple attacks against civilians throughout Paris, France this evening. The terrorists have killed over 100 innocent people in a restaurant, at a sporting event, and in theatre. Hopefully Europe will start allowing its citizens to arm themselves against these monsters.
October 21, 2015 (Wednesday):
Vice President Joe Biden announced he'll not be running for the presidency. This is a clear indication that he and his party believes nothing will become of Hillary Clinton's appearance, tomorrow, before the Select Committee on Benghazi. Despite her incompetence (and dishonesty) she'll be elected our next president.
October 01, 2015 (Thursday):
Another cowardly monster murdered innocent, unarmed people today. This time it was nine people at Umpqua Community College in Roseberg, a small community in western Oregon. Chris Harper Mercer was the creep who, apparently, asked people if they were Christians so that he could shoot them. I've always been torn about naming these monsters on my website, especially when our focus should be on the victims and their families. Nevertheless, I've been doing it for historical reference although I'm not sure I can continue because these horrible monsters seem to crave the attention. Anyway, what is it with these bed wetting cowards that compels them to take the lives of innocent people? Again, I can't imagine the horror that the parents, siblings, and other family and friends of the victims are going through tonight. Unimaginable...
September 28, 2015 (Monday):
NASA confirms evidence that liquid water flows on the surface of Mars at times! Using an imaging spectrometer on the Mars Reconnaissance Orbiter, researchers detected signatures of hydrated minerals on slopes where darkish streaks appear to ebb and flow on the surface of Mars over time. During warm seasons they appear to darken and flow down steep slopes and then fade in cooler seasons. These streaks appear in several locations on Mars when temperatures are above minus 23 Celsius (minus 10 degrees Fahrenheit) and then disappear at times when the surface is colder.
September 24, 2015 (Thursday):
| | |
| --- | --- |
| | Pope Francis gave a speech before a joint session of Congress today. Although he had some good points he made a huge mistake in calling for a global ban on the death penalty. There's an ancient, common sense rule that people have agreed with throughout history: "If you intentionally take the life of an innocent person society requires that you forfeit your own." It's a simple, easy-to-remember rule that even a Pope should be aware of. Also, earlier in his visit to our country, the Pope didn't do us any favors as far as our huge overpopulation problem - continuing to advocate open borders and the "rights" of illegal immigrants. A week earlier, Pope Francis met with the Castro brothers in Cuga - we can only wonder what advice and criticisms he proffered the communists? Sadly, in other religious news, a stampede killed more than 700 people at the Hajj pilgrimage in Mecca. Apparently this pilgrimage has always been risky as stampedes have resulted in hundreds of deaths in the 1980s and 1990s as pilgrims passed a crowded bottleneck area. The Saudi government has, since, spent over a billion dollars on construction to make the area safer for pilgrims. This latest incident occurred during a ritual known as "stoning the devil" in a tent city in Mina, about three kilometres (two miles) from the holy site in Mecca, Islam's holiest city. |
August 27, 2015 (Thursday):
| | |
| --- | --- |
| | Yesterday (Wednesday, August 26th), another monster took the life of innocent people. 41-Year-old Vester Lee Flanagan II (aka Bryce Williams) shot and killed WDBJ employees Alison Parker and Adam Ward while they were conducting a live TV interview in Virginia. Flanagan, who later committed suicide, was a black homosexual who had been fired from WDBJ for poor performance and anger issues. According to internal reports, Flanagan clashed repeatedly with photojournalists - belittling them in public and intimidating them with his violent temper. Flannagan was also censured for wearing an Obama sticker while recording a segment at a polling booth during the 2012 US Presidential Election - a clear breach of journalistic impartiality. |
August 24, 2015 (Monday):
On Friday. August 21 (2015), three Americans and a Briton foiled a suspected terror attack on a high-speed train to France through Belgium. U.S. Air Force Airman 1st Class Spencer Stone and his friends Alek Skarlatos, an Oregon National Guardsman, and Anthony Sadler, a student at Sacramento State University, were on the train when a man armed with a Kalashnikov, an automatic Luger pistol, and a box cutter raced through the car. The men tackled and subdued the gunman, who was taken into custody in France. French authorities then took control of the suspect, Moroccan national Ayoub El-Khazzani, 25, for later questioning

On this date (Monday, August 24, 2015) French President Hollande presented Stone, Skarlatos, Sadler and Briton Chris Norman with France's top honour, the Legion d'Honneur, at the Elysee Palace. Mr Hollande pinned the medals on the chests of the four passengers at the ceremony in Paris on Monday morning. Before the awards, he said: "We are here to honour four men who, thanks to their bravery, managed to save lives." "In the name of France, I would like to thank you. The whole world admires your bravery. It should be an example to all of us and inspire us. You put your lives at risk in order to defend freedom." (Two other unnamed passengers are to receive the honour at a later date.)
August 07, 2015 (Friday):
The life of another monster has been spared in Colorado.
The jury sentenced Colorado theatre shooter James Holmes to life in prison at 5pm today.
He killed 12 people and wounded another 70 yet the jury couldn't do the right thing.
July 17, 2015 (Friday):
Another jihadist went on a killing rampage in the U.S. yesterday. This time it was 24-year-old Muhammad Youssef Abdulazeez who shot and killed four unarmed Marines in Chattanooga. Thankfully the monster was killed but the question remains, why is it our military personnel remain unarmed?
July 14, 2015 (Tuesday):
Today's Historic NASA
Flyby of Pluto!



NASA photos

Launched over 9 years ago (January 19, 2006) the New Horizons core mission is to map the surfaces of Pluto and Charon along with studying their atmospheres. Today's flyby places the spacecraft at its closest point to Pluto before it continues on to the Kuiper belt. The Kuiper belt (sometimes called the Edgeworth-Kuiper belt), is a region beyond the planets that extends from the orbit of Neptune to approximately 50 Astronomical Units from the Sun.

This mission completes what NASA calls the "Reconnaissance of the Classical Solar System," and it makes the United States the first nation to send a space probe to every planet from Mercury to Pluto. (Seven months after New Horizons' launch, the International Astronomical Union settled the debate over Pluto's status by classifying it as a dwarf planet...)
June 28, 2015 (Sunday):
Yes! Escaped murderer David Sweat has been caught! But, unfortunately, the question remains as to why such monsterous murderers are aforded comfortable prison lives - so comfortable that they can aquire the tools necesary for escape to hurt and kill others? Why aren't murderers executed?
June 26, 2015 (Friday):
Victory! It's taken a long time but, finally, escaped murderer Richard Matt is no longer able to hurt anyone - he was shot and killed by law enforcement outside of Malone, New York this afternoon. David Sweat, the other killer who escaped with Matt, is still on the run but it's hoped he'll be captured sometime soon...
June 24, 2015 (Wednesday):
The "Boston Bomber" (Dzhokhar Tsarnaev) received the death penalty.
June 14, 2015 (Monday):
| | |
| --- | --- |
| | It's been exactly ten days since murderers Richard Matt and David Sweat escaped the Clinton Correctional Facility in Dannemora, New York. Apparently aided in their escape by prison worker Joyce E. Mitchell, the search (as of this writing) for the two convicts has now gone cold. New York Governor Andrew Cuomo, shortly after the escape, was quoted as saying of the two escapees, "These are dangerous people. They are nothing to be trifled with." So, the question remains, why are murderers allowed to live comfortably in prison? Why are murderers allowed the opportunity to kill other inmates, prison personal, or to escape and possibly harm others throughout society? These two monsters, Matt and Sweat, were both convicted of murder yet allowed to live a relatively comfortable life in prison. Sweat was serving a sentence of life without parole after he was convicted of first-degree murder for killing a Broome County sheriff's deputy in 2002. Matt was serving a sentence of 25 years to life for the kidnapping and beating death of a man in 1997. Why weren't these two put to death for having taken the lives of innocent people? How many others will be harmed before they're captured again? |
May 08, 2015 (Friday):
Conservatives and the Scottish came out ahead in yesterday's elections in the United Kingdom.
April 27, 2015 (Monday):
A number of police have been severely injured in Baltimore due to rioters and looters. The lawlessness has spiraled out of control with the governor declaring a state of emergency.
April 26, 2015 (Sunday):
Horrible devistation and death in Nepal after yesterday's 7.8 earthquake. A number of climbers on Everest killed and injured as well.
April 23, 2015 (Thursday):
| | |
| --- | --- |
| | Sadly, Lorreta Lynch was confirmed as our country's latest Attorney General - she's been quoted as being in support of illegal aliens and open borders. |
April 05, 2015 (Saturday):
The Large Hadron Collider, at CERN, has been restarted after a two year shut-down.
April 03, 2015 (Friday):
On Thursday Islamist terrorists stormed Kenya's Garissa University College, killing 147 Christian students. Al-Shabaab has claimed responsiblity for the masacre with a worker at St. John's ambulance service describing the victims as all facing down and having been shot in the head. More Barbarism...
March 27, 2015 (Friday):
| | |
| --- | --- |
| | It's been learned that Hillary Clinton deleted all emails from her server sometime after October 2014, according to the House panel investigating the Benghazi terrorist attack in September 2012. Title 18 › Part I › Chapter 101 addresses this kind of behavior: |

18 U.S. Code § 2071 - Concealment, removal, or mutilation generally
(a) Whoever willfully and unlawfully conceals, removes, mutilates, obliterates, or destroys, or attempts to do so, or, with intent to do so takes and carries away any record, proceeding, map, book, paper, document, or other thing, filed or deposited with any clerk or officer of any court of the United States, or in any public office, or with any judicial or public officer of the United States, shall be fined under this title or imprisoned not more than three years, or both.

(b) Whoever, having the custody of any such record, proceeding, map, book, document, paper, or other thing, willfully and unlawfully conceals, removes, mutilates, obliterates, falsifies, or destroys the same, shall be fined under this title or imprisoned not more than three years, or both; and shall forfeit his office and be disqualified from holding any office under the United States. As used in this subsection, the term "office" does not include the office held by any person as a retired officer of the Armed Forces of the United States.
March 26, 2015 (Thursday):
It's been determined that the co-pilot of Germanwings Flight 9525 purposely crashed the plane into the French Alps on Tuesday. This horrible act killed all 150 people on board. But, even two days later, the question remains, "Why did he do it?"
March 25, 2015 (Wednesday):
| | |
| --- | --- |
| | It's been learned that Army Sgt. Bowe Bergdahl will face charges of desertion and misbehavior before the enemy for leaving his post in Afghanistan. Bergdahl was later captured and held captive for five years by the enemy |
March 3, 2015 (Tuesday):
Israeli Prime Minister Benjamin Netanyahu spoke before both houses of Congress today. He warned that a proposed agreement between world powers and Iran was "a bad deal" that would not stop Iran from acquiring nuclear weapons. Although Netanyahu brings up a legitimate concern he and his country countinue provoking neighboring states with their own acquisition of nuclear weapons and the theft of land and resources with their illegal settlements. 56 Senators and Congressman boycotted his speech.
January 15, 2015 (Thursday):
Tommy Caldwell and Kevin Jorgeson finished their quest to be the first to free climb Yosemite's Dawn Wall.
January 9, 2015 (Friday):
The French hostage siege has ended with security forces killing two terrorists (and an accomplice) responsible for mass murder at a Paris media outlet on Monday. Unfortunately four hostages were killed during their efforts. Our thoughts and prayers are certainly with all the innocent lives that were lost by these mass murderers in France this week. What is the world going to do about about religious terrorism?
January 7, 2015 (Wednesday):
Two or three monsters made their way into a Paris media outlet and killed about a dozen people - mostly journalists but some security and police, too. Every indication is that this was a religious revenge killing over satirical cartoons about Islam. Although France doesn't allow regular citizens to own firearms the killers had high-powered weapons and plenty of ammunition. I can only wonder how many lives could have been saved had one or two of the journalists had a weapon available. Either way it's a horrible incident that I'm sure we'll see more Islamic terrorism in the future. It's very sad.
January 5, 2015 (Monday):
Seven-Year-Old Sailor Gutzler survived the crash of her parent's small plane in the backwoods of Kentucky Friday [January 2nd]. Unfortunately both her parents, sister, and cousin died in the crash yet little Sailor was able to walk through thick woods to the safety of a nearby home. Except for one sock, she was barefoot, bleeding, and had a broken wrist. Amazing little girl.
January 1, 2015 (Thursday):
36 People were killed in a stampede during New Year's celebrations in Shanghai's historic waterfront area last night. The Shanghai government said 47 others received hospital treatment, including 13 who were seriously injured, after the chaos about a half-hour before midnight.

2014
December 17, 2014 (Wednesday):
President Obama proposed today that the U.S. and Cuba establish diplomatic relations and that certain aspects of the embargo be reduced or eliminated.
December 16, 2014 (Tuesday):
The Pakistani Taliban attacked a military school, in Peshawar, resulting in the deaths of over 130 children. Gunmen stalked through the school, shooting children as they cowered under benches and booby-trapping buildings with homemade explosives. The Pakistan Taliban are opposed to Western-style education for children and the employment of women. In 2012 their militants shot schoolgirl education activist Malala Yousafzai in the head as she traveled on a school bus. Malala survived and, just this month, received the Nobel Peace Prize. In related news, yesterday, another religious gunman took 17 hostages at a cafe in central Sydney, Australia. Two of the hostages and the gunman where killed in the incident. One can only wonder if those two innocent hostages could have been saved if somebody in the cafe had had a gun? Australia, of course, disarmed its citizenry years ago yet killers and murderers still seem to be able to obtain them...
November 26, 2014 (Wednesday):
| | |
| --- | --- |
| | Protesting and rioting, in response to the Ferguson Grand Jury's decision not to indict Officer Darren Wilson, has spread to almost 170 cities around the country. Although these protests and riots aren't huge they're certainly destructive with the loss of lots of personal and business property (looting and burning) in addition to some injuries - with even reporters being intentionally hit with debris during live broadcasts, etc. In Furguson Missouri, itself, there were over 25 businesses burnt down, police cars burned, and random gunfire. Michael Brown was shot and killed by officer Darren Wilson when Brown attacked Wilson in August of this year. President Obama, his Attorney General Eric Holder, and many others don't seem satisfied with the Grand Jury's findings... |
November 24, 2014 (Monday):
Rioting and violence on the streets of Ferguson, Missouri this evening in response to the grand jury deciding not to indict Officer Darren Wilson in the shooting death of Michael Brown.
November 20, 2014 (Thursday):
Not unexpectedly, President Obama announced amnesty for 5 million illegal aliens this evening. Like his predecessors, there's a complete lack of willingness to recognize our huge overpopulation problem or to enforce our laws. At nearly one third billion people we remain the world's third most populated country with an ecological footprint that extends well beyond our borders. Immigrants are responsible for 80% of our population growth. The math is simple, these population numbers are not sustainable...
November 12, 2014 (Wednesday):
The European Space Agency's mother ship Rosetta launched its Philae probe into Comet 67P. Although the probe may have bounced off the comet, a bit, it's an incredible mission that the ESA, and the NASA team that assisted, can be very proud of!
November 05, 2014 (Wednesday):
Yesterday's huge win, by the Republicans, might be somewhat historical. Hopefully the huge debt, over spending, and open borders will finally be addressed (but I'm not holding my breath)?
October 02, 2014 (Thursday):
Pro-democracy protests continue in Hong Kong. But, with the Communist Chinese government stating that it has not intention of yielding to protesters' demands, it may not end well. It will be interesting (but sad) to watch...
September 25, 2014 (Thursday):
U.S. Attorney General Eric Holder announced his eventual resignation today. By most accounts he's done a very poor job so it'll be interesting to learn, eventually, if he left on his own or was forced to leave. Time will tell...
September 19, 2014 (Friday):
| | |
| --- | --- |
| | Scotland referendum: Scots reject independence in historic vote: With an unprecedented voter turnout of almost 85 percent, 55.3 percent of Scots were against independence to the 44.7 percent in favor of it. This once-in-a-generation decision prevented a rupture of a 307-year union with England, Wales and Northern Ireland. |
September 02, 2014 (Tuesday):
Israel announced, yesterday, that the land in and around the Wadi Fukin valley, would become "state land," clearing the way for the development of yet another illegal Israeli settlement. The affected land lies near Bethlehem and close to Bitar Ilit - one of the biggest Israeli settlements in the West Bank. In other news, ISIS beheaded a second American journalist. Monsters.
August 28, 2014 (Thursday):
Rebels backed by Russian tanks and armored personnel carriers are fighting Ukrainian forces in rebel-held Donetsk, and along the nation's southern coast in the town of Novoazovsk. Intelligence sources indicate that up to 1,000 Russian troops have moved into southern Ukraine with heavy weapons.
August 24, 2014 (Sunday):
Strong earthquake rocked California's Napa region.
August 16, 2014 (Saturday):
Rioting and looting continued in Ferguson, Missouri in the very early morning hours today. This is in response to an 18-year-old black man who was shot and killed by a police officer a week earlier. The teen, who had just robbed a convenience store a few minutes earlier, became confrontational with a police officer who, unaware of the earlier robbery, had asked the 18-year-old to get out of the street and return to the sidewalk. The 18-year-old became confrontational resulting in a scuffle and then the shooting. Tear gas has been fired a protesters and Missouri's governor declared a state of emergency and has called for a curfew.
August 05, 2014 (Tuesday):
After nearly a month of fighting the Israel-Gaza conflict may be winding down. Authorities have reported that over 1,800 Palestinians were killed with almost 10,000 others wounded. Israel suffered the loss of 64 soldiers and 2 civilians with just over 400 wounded...
July 17, 2014 (Thursday):
It appears Malaysia Airlines flight MH17, in eastern Ukraine, was brought down due to a surface-to-air missile from pro-Russia militants. All on board, 298 innocent people, were killed.
June 03, 2014 (Monday):
| | |
| --- | --- |
| | Just a few days ago the Obama administration arranged the release of Army Sgt. Bowe Bergdahl in exchange for five Taliban fighters. It was claimed that Bergdahl had been held "captive" for five years despite reports from his fellow soldiers that he actually abandoned his post and deserted the Army. In another strange turn Bergdahl's father, Bob Bergdahl, spoke in Arabic and Pashtu, at the White House Rose Garden with President Obama on Sunday, to give thanks for his son's release. Based on recently deleted tweets from the father, and previous statements by the son years earlier, it appears the Bergdahl's hold a lot of contempt for their own country... |
June 01, 2014 (Sunday):
The Obama administration negotiated, with terrorists, the release of Army Sgt Bowe Bergdahl. Bergdahl may, eventually, be charged with desertion - apparently having abandoned his post, in Afghanistan, and deserting - costing the lives, of some fellow soldiers, who searched the province looking for him...
May 24, 2014 (Saturday):
Yet another horrible mass killing here in the U.S. - this particular monster, Elliot Rodger, stabbed three people to death and then shot three others dead near the University of California at Santa Barbara. Another 13 people were injured before this miscreant took his own life. I can't imagine the horror these families are going through - our thoughts and prayers certainly go out to them and everyone involved...
May 22, 2014 (Thursday):
Matial law continues in Thailand with the military announcing, on national television, that it's actually a coup d'état. Their last one being in 2007...
May 16, 2014 (Friday):
Narendra Modi to be India's next Prime Minister
May 14, 2014 (Wednesday):
Deadly wildfires in Southern California.
April 18, 2014 (Friday):
The past few days have revealed a lot of bad news: Twelve Sherpa's died in an avalanche on Mt. Everest yesterday and a couple hundred students may have died on a South Korean ferry that sank yesterday. Maybe a slight bit of good news, the 7.2 earthquake that struck southern Mexico this morning may have been deep enough to limit injuries and property loss - time will tell...
April 14, 2014 (Monday):
As I've had to report before in this blog, monsters continue killing and harming innocent people in our country and around the world. Yesterday it was a 73 year old man who shot, killed and maimed people at a Jewish community center in Kansas City, Missouri. Four days earlier, a high school student in Murrysville, Pennsylvania undertook a mass stabbing and slashing incident that injured up to 21 classmates and an adult - as of this writing four teenage boys remain in critical condition. Containing my own anger over such mindlessness is difficult. Nevertheless, I can only wonder what drives killers to commit such heinous acts? Of course, our thoughts and prayers are always with the victims and their friends and families - I can't even imagine the horror they've gone through...
April 6, 2014 (Sunday):
| | |
| --- | --- |
| | Unrest continues in Ukraine after Russia seized Crimea in March. Ealrier today, demonstrators stormed a provincial administration building in Donetsk, eastern Ukraine, and raised the Russian flag there. They were demanding the release of riot police accused of killing protesters in Kiev in February of this year although it's clear there's heavy Russian influence throughout much of eastern Ukraine. |
April 3, 2014 (Thursday):
The National Institute of Standards and Technology unveiled a new atomic clock today that's accurate to within one second every 300 million years. Called the NIST-F2, the clock has been in development for about a decade and is three times more accurate than the F1, which has been in use since 1999. Accurate time is needed for telecommunication networks and power grids that require synchronization to about a millionth of a second per day, with GPS systems requiring about 1 billionth of a second per day.
March 22, 2014 (Saturday):
| | |
| --- | --- |
| | It's believed gravity waves (or ripples in space-time), remnants from the earliest moments of the "Big Bang," have been indirectly detected by the Dark Sector Laboratory at the South Pole. Researchers at the Harvard-Smithsonian Centre for Astrophysics were confident enough to go public with their findings although more verification may be needed. |
March 18, 2014 (Monday):
Scientists from the Centre for Astrophysics have found evidence of gravitational waves created mere moments after the dawn of the Universe.

In other news, Russian President Putin declared Crimea part of Russia today.
March 17, 2014 (Monday):
After yesterday's vote results, Crimea's parliament has declared independence from Ukraine and has formally asked to be annexed by Russia. Apparently, an overwhelming number of voters backed a referendum to separate from Ukraine in favor of being ruled by Moscow. The US and its European allies are preparing to levy sanctions against Russia as it's believed such votes are in violation of international law - not to mention Russia's current occupation of Crimea being lawless as well.
March 13, 2014 (Thursday):
Malaysia Airlines Flight 370 disappeared Saturday somewhere over Southeast Asia and still remains missing without a trace, as of today, over five days later. U.S. Government analysis of the situation suggests the plane may have gone down in the Indian Ocean - almost in the opposite direction of its Beijing destination.
February 28, 2014 (Friday):
Tension has increased, dramatically, in Ukraine's Crimea region as its ambassador to the United Nations warned Russia against any further violation of its territorial borders. The United States, too, has urged Russia to pull back from the region or face possible consequences.
February 18, 2014 (Tuesday):
| | |
| --- | --- |
| | Protests, fighting, and death continue in Kiev this evening (early morning there) as I post this entry. The unrest began in November, when Ukraine President Viktor Yanukovych rejected a deal with the European Union in favour of closer ties with Russia. Crisis talks between the opposition leaders and the President have failed, with 18 reported deaths (seven of which were police officers), so far today, with dozens injured. Apparently the population of Ukraine is divided - some wanting closer ties with Russia while others are looking for closer relations with Europe and the west... |

In other news, the Winter Olympics are winding down in Sochi, Russia with the Netherlands and U.S. tied, at 20 each, with the top medal count at this time.

Venezuelan opposition leader Leopoldo Lopez is behind bars after turning himself into authorities. For the past few days Lopez had been leading anti-government demonstrations that were demanding freedom of speech, better security, an end to scarcities. Venezuelan President Nicolas Maduro and his supporters blame the opposition for causing the very problems they were protesting...
January 28, 2014 (Tuesday):
Musician Pete Seeger died today at age 94.
January 27, 2014 (Monday):
Charlie Shrem, the CEO of Bitcoin exchange BitInstant, was arrested by U.S. government agents yesterday. They're charging him with laundering money for customers of online drug bazaar Silk Road.
January 11, 2014 (Saturday):
| | |
| --- | --- |
| | The ancient Tibetan town of Duzekong, has been destroyed by a ten-hour fire. The 1,300-year-old village, in the mountains of Tibet, was also dubbed the mythical "Shangri-La" of James Hilton's novel The Lost Horizon. Duzekong, once a stop on the southern Silk Road, had become a popular tourist destination. Wind, dry air, and difficult access made it almost impossible for firefighters to defend the ancient wooden buildings. As of this entry there we no reports of casualties. |

In other news former Israeli statesman and military general Ariel Sharon died today after eight years in a coma. Sharon's coma was brought on by two strokes that medical professionals attribute to his obesity [at 170 cm (5 ft 7 in) tall, he was reputed to weigh 115 kg (250 lb)]. Sharon's appetite and obesity were legendary with him often joking about his love of food and inability to wear a bulletproof vest because of his huge size. Most of the world considers Sharon to be a war criminal who was responsible for the brutality and massacre of countless refugees in addition to numerous charges of corruption against him.
January 01, 2014 (Wednesday):
Colorado: The recreational use of marijuana became legal in my state today - the first to do so in the United States.

2013
December 30, 2013 (Monday):
Volgograd: A second suicide bombing, in less than 24 hours in Russia today, killing a number of People on a bus. This, in advance of the winter Olympics to be held in that country a six weeks from now.
December 23, 2013 (Monday):
Mikhail Kalashnikov, father of the AK-47, died in Russia at age 94.
December 12, 2013 (Thursday):
North Korea announced the execution of leader Kim Jong Un's uncle and former protector, Jang Song Thae. Analysts are still trying to decipher what the brutal move means but most of the world understands that North Korea is simply run by a family of thugs and crooks who are in control of the military and everything else in that country...

On this date, in my own country, the House of Representatives approved a compromise federal budget plan that would remove the threat of a government shutdown for two years. Despite this budget plan, spending remains way out of control and is not only a problem at the federal level but most state, county, and city governments continue to fleece taxpayers across not only our land, but in Canada, Europe, Oceania, and countless other places around the world as well...
December 11, 2013 (Wednesday):
| | |
| --- | --- |
| | The world has learned that Thamsanqa Jantjie, an interpreter for the deaf at Mandela's memorial this week, was a fake. |
December 08, 2013 (Sunday):
Anti-government protests continue in the Ukraine. Citizens are growing angry over their government's attempt at an alignment with Russia at the expense of relations with the European Union.
December 06, 2013 (Friday):
Nelson Mandela passed away at age 95.
November 27, 2013 (Wednesday):
| | |
| --- | --- |
| | State Senator Evie Hudak resigned her seat today to avoid facing an impending recall election. The recall was spurred by her votes for gun control and her condescending treatment of a rape victim testifying at Colorado's Capitol earlier this year. Hudak is the third senator, and Democrat, forced out of office in Colorado's history - State senate president John Morse and state senator Angela Giron were both recalled by voters for similar issues in September... |
November 10, 2013 (Sunday):
Sadly, we're learning that there may be over 10,000 dead in the wake of Typhoon Haiyan (known in the Philippines as Typhoon Yolanda), after it made landfall in the Philippines on Thursday (November 7th). Most of the destruction took place after the storm surge hit Tacloban City (capital of the Philippine province of Leyte). It's currently believed that Haiyan is the strongest storm, on record, to have hit land - the strength of such storms probably due to Climate Change.
November 06, 2013 (Wednesday):
Yesterday's off year elections around the country had mixed results. Here, in Colorado, a measure to increase taxes for the teachers unions lost by a huge margin. Also in Colorado, 6 of 11 counties pushing for succession from the state passed the measure. It was disappointing to learn that a measure requiring the labeling of GMO foods lost in Washington State. However, there was some encouragement in that those supporting the labeling measure spent about one fifth as much as those who are against labeling food.
October 30, 2013 (Monday):
Deeply censored reports from Beijing today suggesting that a few Uyghur people crashed their vehicle in Tiananmen Square, killing two people and injuring many others. Apparently an act of protest over the Chinese theft of Xinjiang and the brutalization of the Uyghur people themselves.
October 21, 2013 (Monday):
Three weeks after opening a new government website for the "Obamacare" health plan very few people have been able to sign up for anything. President Obama stated today that there is "no excuse" for the problems many people are having signing up for coverage on the website but assured Americans that the problems will eventually be corrected.
October 17, 2013 (Thursday):
To no one's surprise, the partial government shutdown, for the past 16 days, ended just before the country would start going into default on its debt obligations. Of course, with nearly $17 trillion in debt, and another few dozen trillion dollars in unfunded liabilities, it's only a matter of time before we reach the tipping point.
October 01, 2013 (Tuesday):
How strange, this is the first day of our government's partial shutdown, due to a budget and health care dispute between lawmakers, and the DOW, S&P, and NASDAQ are all up 0.41, 0.80, and 1.23 percent, respectively, for the day...
September 23, 2013 (Monday):
| | |
| --- | --- |
| | The standoff between Kenyan forces and terrorists at an upscale Nairobi shopping mall continues although may be winding-down after the long weekend. Al-Shabaab gunmen, three days earlier, terrorized the Westgate Shopping Mall, killing at least 60 people and injuring 175 others (Initial reports were that the gunmen allowed any Muslims in the mall to leave). As of this writing Kenyan authorities sounded increasingly confident that they had brought the three-day standoff to a close with what they believed to be a final assault Monday. |
September 16, 2013 (Monday):
Twelve innocent people lost their lives to yet another madman today (yes, mass murderers are almost always men...) - not to mention how many others have been wounded as that hasn't been reported yet. I try to avoid naming the miscreants who commit these horrible acts so as not to encourage others for their 15 minutes of "fame." What's a little unusual in this case is that the shooter was a person of color. I believe the majority of shooters are usually Caucasian but I don't have any statistics on this at the moment. Anyway, this particular act of violence took place near our nation's capital at the Washington Navy Shipyard. It's not my intent to be critical but I remain curious as to why there were so few people armed at this particular military installation? Is it that the military is different than when I was enlisted 35 years ago? Back then the base I was assigned to had plenty of armed personnel on duty throughout the installation, enough to thwart both external and internal attacks. Either way, my support is certainly with the military and my thoughts are with those who have passed or been injured during this horrible incident...
September 14, 2013 (Saturday):
Historic flooding in Colorado is starting to subside. Here's a video I took of Bear Creek as its waters were starting to subside today: http://www.youtube.com/watch?v=pGhk2AKYZLQ&feature=share&list=UUExOoTDYfRp3FjEGcKTuvMQ
September 11, 2013 (Wednesday):
| | |
| --- | --- |
| | An historic day in Colorado politics. State senate president John Morse and state senator Angela Giron lost their positions in a recall election yesterday. Both are Democrats who supported stronger gun restrictions that went into law earlier this year - angering not only their own rural constituents but many others around the state as well. This is the first time in Colorado history that state legislators have been removed from office. |
September 04, 2013 (Friday):
| | |
| --- | --- |
| | A big day for Colorado politics a week from now. For the first time in my state's history we're having a recall election for two legislators in the areas of Colorado Springs and Pueblo. The two being recalled, Democratic state Senators John Mors and Angela Giron, were part of a large group of legislators who have been working to take away gun rights here in Colorado. It's believed this recall election may have national implications since so many millions of out-of-state dollars have been poured into the campaign to save these two their jobs. Tomorrow will be very interesting! |
August 16, 2013 (Friday):
| | |
| --- | --- |
| | Hundreds have been slaughtered in Egypt this week. Starting in June, Egyptians took the streets demanding that the Muslim Brotherhood's elected president, Mohamed Morsi, step down. This, apparently, because what the people were seeking during the first round of revolution in January (more food, more freedom, more justice) didn't materialize. The country has been spiraling downward and out of control since the time of Mubarak in 2011... |
July 4, 2013 (Thursday):
Egyptian president Mohamed Morsy was toppled in a coup yesterday. Morsy, Egypt's first democratically elected president, was reportedly detained by the military who appointed a top judge as his replacement. The country's constitution has been suspended...
June 25, 2013 (Wednesday):
| | |
| --- | --- |
| | Learned early this morning that my climbing friend Steve Gladbach's body had been recovered from Thunder Pyramid (a difficult 13er) yesterday. Apparently he left the group he was with to scout a winter route for a future climb - either falling himself or being hit by falling rock. I was invited to join this climb but had to decline as I was in Bolivia at the time. Steve was greatly admired for not only his climbing ability but his gentle manner and helpfulness with other people. His climbing resume still stands as one of the best in the state having climbed over 600 of Colorado's highest peaks - many in the dead of winter! Steve leaves behind two daughters, a teaching profession, and dozens of us around the state who have climbed and hiked with him over the years. He will be missed by many... |
June 22, 2013 (Saturday):
| | |
| --- | --- |
| | Returned home this morning from a very nice trek through Bolivia's Cordillera Real mountain region. Of course I had to learn the news that yet another traitor, this time one Edward Joseph Snowden, betrayed his country by disclosing a bunch of NSA secrets to our adversaries. This character remains on the run so I can only hope that justice catches up with him someday soon... |
May 22, 2013 (Wednesday):
In a cowardly political move, Colorado Governor John Hickenlooper granted a reprieve to mass-murderer Nathan Dunlap today. Dunlap was convicted of murdering four people at children's pizza restaurant in 1993 in Aurora, Colorado and was scheduled to be executed later this summer. Attorney Phil Cherney stated yesterday that his client, Nathan Dunlap, was grateful for the governor's decision. Cherney stated that the he felt the decision to spare Dunlap's life was "...powerfully good for him."

A fifth victim survived the attack but was able testify against Dunlap, stating that one victim was down on her knees and begging for her life when Dunlap shot her.
May 20, 2013 (Monday):
Moore, Oklahoma was hit hard by a very large tornado today. It's reported that there are about two dozen deaths as a result. I've been through Moore over 50 times and have always enjoyed Oklahoma in general. I wish them the best.
April 19, 2013 (Friday):
| | |
| --- | --- |
| | The country woke this morning to news that one of the two Boston Marathon bombing suspects had been shot and killed near MIT late last night. The two are brothers, ethnic Chechens from the North Caucasus of Russia. The surviving suspect is still on the run somewhere in Boston as I write. [The following sentences were added to this entry later in the evening] The second of the two suspects was caught hiding under a boat in someone's backyard in nearby Watertown. Bleeding from injuries, the second of the two is in serious condition but may survive - giving authorities an opportunity to learn more about the motivations, backers, and other plans of the bombers. Sometimes I try to avoid naming killers in my blog as my own small effort to not glorify their actions. |
April 15, 2013 (Monday):
Serious bombing today after the conclusion of the Boston Marathon. Evening reports suggest three have died with nearly 140 others injured. Two of six separate devices exploded - obviously not the work of a "freelancer" as such placements probably require a team effort. Time will tell. The nation's thoughts and prayers are with those in Boston tonight. [Note: The news that there were more than two devices at the time was not accurate. For historical purposes I've kept this entry intact as I had originally recorded it...]
April 08, 2013 (Monday):
Margaret Thatcher, the first woman to become British prime minister,
died today at age 87. Known as the "Iron Lady," Thatcher, as Conservative
Party leader, was prime minister from 1979 to 1990.
March 27, 2013 (Wednesday):
The U.S. Supreme Court continues to consider same-sex marriage arguments.
March 13, 2013 (Wednesday):
76-Year-old Argentine Cardinal Jorge Bergoglio was selected as the new Pope today. A conservative known for humility, he's the first pontiff from the Americas and the first-ever Jesuit pope.
March 11, 2013 (Monday):
It was reported today that residents of the Falkland Islands voted overwhelmingly to remain a British Overseas Territory.
March 5, 2013 (Tuesday):
Venezuelan president Hugo Chavez died today at age 58. His net worth, as of his passing, was One Billion (1,000 million) dollars.
February 15, 2013 (Friday):
A meteor streaked through the skies above Russia's Urals region this morning. Shock waves created by the meteor's blast broke windows in hundreds of buildings with flying glass hurting over 700 people. Chelyabinsk, located about 1,500 kilometres (930 miles) east of Moscow, was the largest city affected by the blast.

A few hours later, at about 22 minutes past noon here in Colorado (19:22 UTC), Asteroid 2012 DA14 passed within 17,200 miles (27,700 kilometres) from Earth - the closest recorded pass of any asteroid known. DA14 is 50 metres across with an orbital period of 368 days that has now been reduced to 317 days due to the Earth's gravitational field. DA14 Will pass near the Earth again on February 15, 2046.
February 12, 2013 (Tuesday):
| | |
| --- | --- |
| | After killing a number of police and two innocent civilians, Christopher Dorner was cornered in a cabin at Big Bear Lake in California. Dorner died when the cabin caught fire after officers from the San Bernardino County Sheriff's office shot pyrotechnic tear gas into the structure to smoke him out. |
February 10, 2013 (Sunday):
The manhunt to find Christopher Dorner continues - he's the highly-trained former Los Angeles police officer who is believed to be on a rampage to kill his former colleagues.
February 10, 2013 (Sunday):
Pope Benedict XVI announced today that'll he'll be resigning by month's end. He is 85 years old.
February 10, 2013 (Sunday):
The manhunt to find Christopher Dorner continues - he's the highly-trained former Los Angeles police officer who is believed to be on a rampage to kill his former colleagues.
February 8, 2013 (Friday):
I found an interesting error on maps.google and used their contact form to alert them to the problem. Just like I discovered from attempting to work with their YouTube division they were polite but didn't seem to care much. Others have told me there's more and more of this professional indifference as the internet begins to age and mature - organizations simply don't want to expend time and resources on correcting problems they perceive to be unimportant or nonexistent. The problem is apparent on countless blogs, news pages, and other online information sources - tons of spelling and grammatical errors that very few are interested in correcting or updating. Oh well - if you see any errors on my own pages please let me know, I'll try to correct 'em unless I'm out climbing or skiing somewhere!
January 18, 2013 (Friday):
Sports Zoo

During two recorded sessions this week, on the Oprah Winfrey show, Lance Armstrong admitted to past doping practices and bullying. In other sports news, more strange than anything, collegiate football star Mati Te'o admitted to having had a relationship with a make-believe girlfriend who, apparently, "died" during an important part of the gaming season. It will be interesting to see how these two sports stories play out over the coming months and years...
January 07, 2013 (Monday):
Network 21. Amway. NetworkTwentyone. Okay, first a clarification - I believe there are a huge amount of businesses out there engaged in fraud, pyramid schemes, theft, and scamming. In fairness, Network 21 and Amway are a legitimate business that operates a lot closer to the truth end of the scale than almost all of the bad companies you've ever run into. Nevertheless, I thought I would take time to make this particular blog entry because Network 21 and Amway captured a bit of my attention (and disappointment) unexpectedly during this first week of 2013.

It all started with some FaceBook friend requests and emails from acquaintances I hadn't heard from in over a year-and-a-half since leaving my job for early retirement. Either coincidently or by design, these newly rediscovered "friends" wanted me to learn about Network 21 and what could be an almost unlimited business opportunity. Although they were a little vague, they did suggest that Network 21 had a remote connection with Amway but that I could learn a lot more by joining a webinar presentation that explained the business plan. After spending about 45 minutes in the webinar I had more questions than answers so decided to research if further.
After a few hours of poking around on the Amway website I learned a little bit (but not much) about becoming an IBO (Independent Business Owner) and Amway's product line. I had heard of Amway products, before, as long ago as the early 70s, and understood them to be adequately performing, averaged priced solutions for home care, personal care, cosmetics, and nutritional supplement needs. Here, in 2013, it seemed about the same with the exception that the product line was much larger with offerings for electronic stuff, purifiers, and even motor oil being added to the mix. (Motor oil always catches my attention because I've always worked on my own cars and can't imagine any retailer being able to screw up a formula that's mass-produced by two or three refineries in the area...).

To save you time, gentle reader, my feelings about this buying and business opportunity were summarized in the one line email I sent to my newly rediscovered friends; "I have ZERO INTEREST in Network 21 or Amway." That being said, I can admit that this type of marketing and business structure may have an appeal to others. Maybe people find it pleasurable to buy their toothpaste and toilet paper online in bulk? Or, maybe folks like being connected to others through multilevel marketing or similar business structures and relationships? Nevertheless, for me, I don't need to have a case of synthetic oil delivered to my doorstep in hopes of a business write-off or future income stream. I like the idea of being able to buy a competing brand on a whim (or on sale) and not having to attend a seminar or webinar to explain my relationship with the seller. But, that's just me - do your own research (yes, really do the research) and make your own decision - there are a ton of choices out there!
January 05, 2013 (Saturday):
Went to a town hall meeting conducted by various state legislators, city council people, and government officials. I remain astonished at how little understanding these people have of government spending and our debt problems. The general theme seemed to be that we'll increase government programs once the economy turns around. Why not take the position that we're going to cut spending, forever, regardless the direction of the economy? Isn't it the wasteful spending and an inefficient government that got us into this situation to begin with? I don't get it...

2012
December 14, 2012 (Friday):
As I've had to report all too often in this blog, yet another monster has killed innocents. This time it was a mass shooting at Sandy Hook Elementary School in Newtown, Connecticut. At this early hour it's been reported that over 27 people (school children, staff, educators, and administrators) have lost their lives to a creepy madman named Adam Lanza. I try to spare any reports about victims or their families as their grief is already so unimaginable they don't need a bunch of blogs publicizing it. Still, today's incident breaks our hearts just as those previously reported did...
December 11, 2012 (Tuesday):
Numerous classes were canceled today in several Michigan school districts to accommodate the absence of hundreds of teachers who called in "sick" at the urging of their union. The sick calls were to protest right-to-work legislation at the Michigan Capitol. As a result, 26,000 students were out for the day as some districts closed their doors out of concern for student safety since so many teachers were absent.
December 02, 2012 (Sunday):
Israel, in defiance of international law and morality, announced it has authorized 3,000 additional homes in illegal settlements throughout the West Bank and east Jerusalem.
November 30, 2012 (Friday):
Despite intense opposition from the United States and Israel, the United Nations General Assembly endorsed an upgraded status for the Palestinian Authority yesterday. The resolution elevates their status from "non-member observer entity" to "non-member observer state," the same category as the Vatican. Hopefully this change will provide Palestinians new leverage in their dealings with Israel.
November 16, 2012 (Friday):
Union action has closed Hostess Brands after 80 years of business.

In other news, Israel-Gaza violence continues. Over 20 Palestinians and three Israelis have been killed since Israel assassinated the military commander of Hamas on Wednesday of this week. It appears that Israeli is preparing to invade Gaza.
November 09, 2012 (Friday):
| | |
| --- | --- |
| | CIA Director David Petraeus announced his resignation today - admitting to an extramarital affair, which media learned was with his biographer, Paula Broadwell. Apparently an extensive exchange of personal emails between Petraeus and Broadwell were revealed over the course of an FBI investigation. In a letter to CIA employees, Petraeus stated, "Yesterday afternoon, I went to the White House and asked the President to be allowed, for personal reasons, to resign from my position as D/CIA. After being married for over 37 years, I showed extremely poor judgment by engaging in an extramarital affair. Such behavior is unacceptable, both as a husband and as the leader of an organization such as ours. This afternoon, the President graciously accepted my resignation." |
November 01, 2012 (Thursday):
The northeast is getting back on track after super storm Hurricane Sandy hit on Monday. Over four dozen people lost their lives in this storm and it's estimated damages will climb to well over $20 Billion USD. The economic costs are difficult to calculate because the damage to infrastructure, loss of business, decreased work hours, increased operating costs, and other factors make for a very complex formula. Of course some business, albeit a small percentage, will increase or add to the equation - restoration companies, cleanup crews, construction firms, etc. Economic issues aside, most agree the storm's fury can be attributed to Climate Change with more to come in the future...
October 29, 2012 (Monday):
Hurricane Sandy hit New Jersey today and is expected to do a lot of damage along the east coast.
October 24, 2012 (Wednesday):
They caught the monster who killed 10 year-old Jessica Ridgeway earlier this month. Turns out to be a 17 year old weirdo from the Denver area named Austin Sigg. So sad that this little girl had to lose her life to such a creature...
October 10, 2012 (Wednesday):
| | |
| --- | --- |
| | A damning report posted online by the United States Anti-Doping Agency accuses cycling legend Lance Armstrong of being at the center of systematic effort to cheat during all seven of his Tour de France victories. The 202-page report includes sworn testimony from almost a dozen former cycling teammates who have admitted doping and say that Armstrong did it, too. It details alleged tactics that include having illegal performance enhancing drugs handed off to cyclists from Armstrong's U.S. Postal Service-sponsored team during races. |
October 06, 2012 (Saturday):
While driving through Lamar, Colorado (on my way back from Florida) I listened to news reports about the disappearance of 10-year-old Jessica Ridgeway of Westminster, Colorado. I hate to immediately assume the worse but I've seen too many of theses cases over my 56 years - some creepy monster finds a window of "opportunity" to take advantage or harm a child. I hope I'm wrong this time. Nevertheless, it's a sickness that our society can't seem to stamp out...
September 12, 2012 (Wednesday):
US Ambassador to Libya Christopher Stevens and three of his staff were murdered last night in an attack on the US Consulate in Benghazi, Libya.
September 06, 2012 (Thursday):
During yesterday's Democratic National Convention a huge controversy arose over a voice vote agreeing to making Jerusalem Israel's capital. Apparently the voice vote was against the motion yet the chair, Los Angeles Mayor Antonio Villaraigosa, said that two thirds were in favor. Villaraigosa repeated the vote three times before making his "decision." Very strange (and corrupt) indeed!
September 05, 2012 (Wednesday):
Sometime this week (they're saying either yesterday or by Friday...) our nation's debt will surpass $16 Trillion - it's simply not sustainable yet too few of us seem to care.
August 28, 2012 (Tuesday):
An Israeli court determined that Rachel Corrie's death (by a military bulldozer in 2003) was an accident. Although the finding is a disappointment it's not a surprise...
August 25, 2012 (Saturday):
Astronaut Neil Armstrong, first man to walk on the moon, died today at age 82. It was heartening for me to note that his passing was posted on the main web pages of the BBC (of course!) and various Chinese, Russian, Indian and other international sites.
August 24, 2012 (Friday):
The U.S. Anti-Doping agency Announced they will strip Lance Armstrong of his seven Tour de France titles after Armstrong said he would stop fighting to clear his name of drug charges. At age 40, as of this writing, Armstrong continues participating in various Cycling and foot races...
August 13, 2012 (Friday):
Shame on Russia for it's treatment and conviction of the feminist punck-rock collective, Pussy Riot, for
music the government believes is "Hooliganism." Members of the group were sentenced to two years in prison.
August 12, 2012 (Thursday):
Not to anyone's surprise, the government of Ecuador granted Julian Assange asylum today. For shame.
August 06, 2012 (Monday):
| | |
| --- | --- |
| | Curiosity, NASA's SUV-sized rover, landed safely on Mars last night. The rover survived a harrowing touchdown that scientists had dubbed "seven minutes of terror." The successful landing of Curiosity is a proud technological achievement in the greatest spirit of the human quest for knowledge, adventure, and exploration - Well done NASA, well done! |
August 05, 2012 (Sunday):
I am sickened that my blog must constantly record so many killings. Today it was another monster, this time in Oak Creek Wisconsin, who decided to kill a half dozen Sikh members engaged in worship at their temple. The creep that did this was 40-year-old Wade Michael Page. Deplorable.
August 02, 2012 (Thursday):
Kofi Annan resigned as the UN's envoy to war-torn Syria - apparently the Security Council's refusal to agree or take action has made Annan's efforts to save lives a waste of time.
July 20, 2012 (Friday):
Another evil creep killed and wounded a bunch of innocent people sometime during the very early hours this morning. This time the mass killing took place at a movie theatre in Aurora, Colorado [approximately 35 kilometres/22 miles east of my own residence...] where they were featuring a new Batman movie. The person doing the killing this time was dressed-up as one of the movie's characters when he began shooting into the crowded theatre - killing a dozen and wounding almost sixty others. Unfortunately Aurora, Colorado had experienced a previous mass killing back in December, 1993. Another evil creep, back then, walked into a kids' pizza joint (where he had recently been fired) and killed four coworkers and wounding fifth. And, of course, the Columbine High School massacre of 1999 made international news when two students went on a killing rampage about 30 kilometres (19 miles) southwest of today's tragedy. The evil craziness never seems to end...
July 19, 2012 (Thursday):
Finished up helping out with climbing instruction at the American Lung Association's Champ Camp this morning.
July 15, 2012 (Sunday):
I made it to the top of Jagged Mountain (one of Colorado's more difficult 13ers) in what turned out to be some problematic graupel, rain, and thunderstorms...
July 12, 2012 (Thursday):
Former Penn State football coach Joe Paterno wrote a letter before his death saying the sex abuse scandal involving his assistant coach was "not a football scandal." In breaking news this morning, a Penn State internal review was released revealing that top leadership at the school - including then-President Graham Spanier and then-head football coach Joe Paterno - concealed Sandusky's activities from the public and the university community to "avoid the consequences of bad publicity," according to the internal review.
July 4, 2012 (Wednesday):
June 28, 2012 (Thursday):
This morning the U.S. Supreme Court upheld the "Affordable Care Act," President Obama's health care overhaul, ruling as constitutional the individual mandate requiring most Americans to obtain health insurance starting in 2014.
June 20, 2012 (Wednesday):
| | |
| --- | --- |
| | Julian Assange went to the Ecuadorian Embassy in London to seek asylum. London Police said he had violated the conditions of his bail and would be arrested if he left the embassy. Diplomatic protocol prevents police from entering the embassy to arrest him. Two women have accused Assange of sexually assaulting them during an August 2010 visit to Sweden. Assange is being sought by the United State in connection with a WikiLeaks release of internal U.S. military documents - Assange believes that if the U.K. allows extradition to Sweeden he could eventually end up in the U.S. to face charges related to his release of American military documents. Assange was arrested in Britain in December, 2010, and has been fighting extradition ever since, saying the allegations are retribution for his organization's disclosure of American secrets. Assange sought refuge at the embassy five days after the Supreme Court of the United Kingdom dismissed a bid to reopen his appeal of the decision to send him to Sweden - his last option in British courts. |
June 07, 2012 (Thursday):
It appears about 2,000 NFL players have unified in a suit against their league over head injuries. It seems strange that somebody engaged in football wouldn't be aware that they might get injured...
In other news, Dr. Stephen Jordan, President of Metropolitan State College at Denver, decided to cut tuition rates for illegal immigrants today. Again, how strange that somebody from a neighboring state will be required to pay more in tuition than somebody here illegally from another country!
June 06, 2012 (Wednesday):
Ray Bradbury passed away in Los Angeles yesterday.
June 05, 2011 (Tuesday):
In between clouds I got a very clear look at the silhouette of Venus crossing the sun's disc. Unfortunately I couldn't get my 200mm telephoto to focus through the welder's lens - my next chance with be 105 years from now!

It appears that Wisconsin Governor Scott Walker won the recall election against him. It's late as I report this but there's an indication he retained his job by a larger margin than earlier predicitions...
May 20, 2012 (Sunday):
After climbing Kelso Ridge (to the top of Grays and Torreys) I came home and made an attempt to view the annular solar eclipse while west of Denver. Peering through 5 pairs of dark sunglasses (NOT recommended) I got a pretty good view of the moon covering well over 50% of the sun's disc. However, my views were brief as there were a lot of clouds moving in so I didn't get a good photo...
April 28, 2012 (Saturday):
Colorado Governor John Hickenlooper proclaimed today Colorado Mountain Club Day in recognition of the CMC's 100th birthday!
March 15, 2011 (Thursday):
| | |
| --- | --- |
| | Ousted Illinois governor Rod Blagojevich reported to the Federal prison in Englewood, Colorado today - located about 10 kilometres (6 miles) southwest of my own home. Blagojevich will be serving a 14 year sentence for convictions that included attempts to leverage his power to appoint someone to President Barack Obama's vacated Senate seat to raise campaign cash or land a high-paying job. |
March 11, 2012 (Sunday):
There are reports that a US soldier has killed 16 innocent Afghan civillians in Kandahar Province. I hope it isn't true...
February 12, 2012 (Sunday):
Bloodshed and chaos continue in Syria with U.N. officials estimating 6,000 people have died since protests seeking al-Assad's ouster began nearly a year ago. Today it's being reported that Syrian government forces are using detained civilians as human shields - placing them on tanks in the besieged city of Homs to prevent the opposition Free Syrian Army from fighting back.
February 01, 2012 (Wednesday):
Reuters reports that the political violence in Syria has killed at least 5,000 people in the past 10 months and activists say Assad's forces have stepped up operations this week on opposition strongholds, from Damascus suburbs to the cities of Hama, Homs and the border provinces of Deraa and Idlib. I guess we shouldn't be surprised at what measures these monstrous regimes will undertake to maintain power...
Januray 30, 2012 (Monday):
| | |
| --- | --- |
| | Today we learned that Colorado western slope Representative Laura Bradford (Republican) was driving around Denver drunk on Wednesday. Of course when police picked her up she was able to convey that she was traveling from an official function - thus invoking legislative privilege, without specifically asking for it, and was given a cab drive home. To her credit she did apologize to her colleagues at the state house. However, it's also clear that our elected officials (at the local, state and federal level) lead privileged lives far different from what the rest of us must endure... |
January 18, 2012 (Wednesday):
At left is a snapshot of Google's opening page today - it is in response to what may be one of the biggest days in the history of the open Internet. Thousands of websites - including Wikipedia, reddit, BoingBoing, Craigslist, FreePress.net and SavetheInternet.com - have gone dark to protest the Stop Online Piracy Act (SOPA) and Protect IP Act (PIPA), bills in the House and Senate that could open the door to widespread censorship online. This would be a great time to contact your Representative and your state's two Senators kill SOPA and PIPA.
Here are their phone numbers:
http://www.usa.gov/Contact/Elected.shtml
Januray 08, 2012 (Sunday):
I had the unlucky experience of being in a nearby mountain restaurant/bar as the Broncos football team was going into overtime with the Steelers. A friend and I were returning from a backcountry ski trip and thought the contest would have concluded by the time we left the trailhead. Boy were we wrong! The bar and restaurant patrons were a howling pack of monkeys pounding tables, screaming, whistling and carrying on over a sports event that pretty much guaranteed it would have no impact on their lives, our community, or anything else productive and meaningful. Nevertheless, I wasn't too surprised as I've been made keenly aware of peoples' desire, worldwide, for entertainment and make-believe heroes...

2011
December 31, 2011 (Saturday):
Wild winds throughout Colorado today - gusting up to 200 km/h (125 mph) in the mountains and up 50 110 km/h (70 mph) on the plains. Sporadic power outages around the state but only knocking down my doublet antenna here at home. In other news, the first of twin research spacecraft entered the moon's orbit today. The GRAIL-A -- which launched from Florida's Cape Canaveral on September 10, along with its sister spacecraft GRAIL-B -- began a "lunar orbit insertion burn" at about 4:30 p.m. ET, reported NASA. That burn is expected to finish around 5 p.m. with the second in the pair, GRAIL-B, following suit Tomorrow...
December 30, 2011 (Friday):
Large-scale anti-government protests and violence continue across Syria as opposition groups call upon demonstrators to camp out in public squares to protest the al-Assad regime. The nationwide rallies have been called "The Crawl to Freedom Square" and the protests coincide with increased violence against demonstrators. Syrian president Bashar al-Assad's security forces continue the brutal crackdown on protesters even as an Arab League fact-finding mission works to determine whether the Syrian government is abiding by an earlier peace agreement to end the brutality.
December 24, 2011 (Saturday):
I was hiking (post-holing, actually) in over 30 centimetres (one foot) of snow at the 2,400 metre (7,900 feet) level and was surprised to see a small gnat-like insect flying around in the sun. Maybe I wasn't paying attention but as a kid, in the early 70s in Colorado, I don't ever recall seeing insects flying around in the winter. Is this an indication that the average temperature is, indeed, rising?
December 18, 2011 (Sunday):
Czech Television announced that former President Vaclav Havel died today. He was 75. Late in the evening state TV reported that North Korean leader Kim Jong Il died on Saturday at age 69. A broadcaster reported that Kim died due to "overwork" after "dedicating his life to the people."
December 17, 2011 (Saturday):
CNN reports this evening; "In a final tactical road march, the last U.S. troops in Iraq crossed the border into Kuwait on Sunday morning, ending almost nine years of a deadly and divisive war."
December 16, 2011 (Friday):
British-American author and essayist Christopher Hitchens died yesterday from complications of esophageal cancer. He was 62.
December 13, 2011 (Tuesday):
CERN, In an unofficial announcement today, suggested they may be getting closer to confirming the existance of the Higgs boson. Rolf Heuer, CERN's Director General, remarked on Twitter: "These are preliminary results. More data will come in 2012. We have not yet found or disproved the #Higgs."
December 08, 2011 (Thursday):
On Wednesday Philadelphia District Attorney R. Seth Williams announced that prosecutors would no longer seek the death penalty for cop-killer and murderer Wesley Cook (aka Mumia Abu Jamal). Williams said that Abu-Jamal will spend the rest of his life in prison without the possibility of parole.

In other news: With just a few days left in South Africa, negotiations at the United Nations climate summit in Durban don't appear to be making much progress despite much of the world's hope for a positive outcome. With the global economy facing its own set of challenges, many analysts have predicted that a major break-through on a deal to limit global carbon emissions is unlikely. The situation is both pathetic and ironic - if the world's economy were flourishing the negotiators would be reluctant to change anything that might effect upset the applecart. And, of course, whenever the planet's economy is in high gear there's even more environmental destruction and atmospheric pollution contributing to climate change and the degradation of our quality of life.
December 07, 2011 (Wednesday):
Ousted Illinois governor Rod Blagojevich was sentenced to 14 years in prison Wednesday, one of the stiffest penalties imposed for corruption in a state with a history of crooked politics. Blagojevich's 18 convictions included allegations of trying to leverage his power to appoint someone to President Barack Obama's vacated Senate seat to raise campaign cash or land a high-paying job.

In other news: Our nation's standard-bearer for morality and character, GOP presidential hopeful Newt Gingrich, promised Republican Jewish activists today that, if elected President, he would move the U.S. embassy from Tel Aviv to Jerusalem.,
December 05, 2011 (Monday):
Looks like decades of union featherbedding and management incompetence is catching up with the Postal Service - they've announced today that they're so ill-equipped to deal with the predictable drop in mail volume that they're going to cut service standards for their customers. I suspect that the taxpayer will eventually have to bail out the Postal Service as has been the case for countless corrupt banks, auto companies, and other bloated entities that were "too big to fail..."
December 02, 2011 (Friday):
A Tale of Three Losers:
Philanderer, cheat, and liar Herman Cain announced today that he won't make an announcement about his Republican presidential bid until tomorrow. It appears he's been under some pressure from the numerous sexual harassment complaints against him in addition to a 13 year extramarital affair that surfaced this week. To get to the bottom of the story, the losers at Fox News (Megyn Kelly) invited former South Carolina governor and philanderer Mark Sanford to provide an opinion. Sanford you may recall, was the governor who stole from his state for flights to South America to be with his mistress - claiming at the time he was hiking the Appalachian Trail...
The pure immorality of it all - we are lost!
November 30, 2011 (Wednesday):
Retired Arapahoe County Sheriff Pat Sullivan may be the first person ever to be thrown into a jail named after himself! (The Patrick J. Sullivan Jr. Detention Facility) Here's a small piece of what the Denver Post is reporting today:

"Former Arapahoe County Sheriff Patrick Sullivan was arrested Tuesday on suspicion of trying to trade drugs to a man for sex, as investigators monitored the deal."

"Drug task-force officers were "visually monitoring" the deal when the 68-year-old former national Sheriff of the Year delivered methamphetamine to an Aurora home and sought sex in return, said current Arapahoe County Sheriff Grayson Robinson."
November 28, 2011 (Monday):
As is the custom, in our modern police state, for no legitmate reason an officer pulled me over during my 25 kilometre (15 mile) bicycle ride near Golden this afternoon (aprx 3:30 pm). Turns out a "concerned citizen" called the police department while I was photographing the city's new recycling facility. For some reason (strange bicycle helmet, my darker skin, long hair, riding shorts in winter, etc.???) this citizen thought I looked suspicious so they asked the authorities to have a closer look. But, being too fast for them on my 35 year old Panasonic bicycle, the police didn't catch up with me until I was few kilometres further west on Colfax Avenue where a couple of their cruisers slowly passed me until they were sure they had their man and pulled me over. To the police department's credit their interrogating officer (a woman who appeared to be about age 40 or so) was friendly and non-threatening but did end up with my personal information and an explanation as to why I was photographing a recycling facility (I forgot to give her the URL where I have "tons" of recycling photos posted at http://www.rogerwendell.com/recycle.html). One thing I always have tried to practice during police encounters is respect and obedience. To me it doesn't matter whether I am right or wrong, I do my best to comply with whatever the officer demands and I do it in as polite a fashion as possible - I feel that my cooperation is not only something that I owe the officer, out of respect for their position, but it could very well ensure my own safety and wellbeing. Becoming aggresive, combative, or even threatening an officer doesn't help the situation and can even endanger my own health and safety.

Anyway, the aforementioned incident was similar to other police encounters I've had in the past (while using my camera). In January, 2004 I was headed to Argentina with a brief stop in Los Angeles to change planes. Sitting next to me, on the Denver-Los Angeles leg of the trip was restaurant owner from Nepal. During the flight he asked me to video record him (with his camera) so that the folks in his homeland could see the interior of airplane - as most had never flown before. I was happy to help him out and took a lot of photos and videos of him inside the aircraft.

Once we arrived in Los Angeles the plane was held up on the tarmac until authorities could wake up a couple air marshals to board the plane and interrogate me and my new found friend. Although photographing and video recording aren't prohibited on an aircraft the crew thought that my new friend and I were suspicious enough that we needed to be detained and interrogated by the overpaid and underworked air marshals.

Although this particular pair of air marshals wasn't very bright they were thorough - separating and questioning my friend and I at length - so much so that he missed his own flight to Nepal and I had to go through expedited security to make my own flight. Their interrogation included a thorough examination of our recordings and pictures in addition to endless questioning and a requirement that we each write a paragraph or two essay about the events on board the plane.

Anyway, the point of this rant is that I, myself (and others like me), have had to endure police interrogations while real crimes are taking place all over the place with almost no law enforcement available for a quick response. A related example might be the Columbine high school masacre that took place just a dozen kilometres from my own home here in Colorado - police hid behind their vehicles, waiting for reinforcements and direct orders, while 37 students and teachers were either killed or injured by two crazed teenage gunmen. The law enforcement "industry" (including their unions, detectives, police chiefs, courts, prosecutors, etc.) needs to be a lot more agressive with the bad guys with a willingness to "jump-in" for not only traffic stops and cyclists, but for killers and big-time crooks who need to be dealt with.

Please understand, I have a very high regard for police* and law enforcement but believe they must be held in high standards. Sure, the "system" seems to make it easy for them to stop a photographer on a bicycle but they also need to be even more aggresive with crooks, bad guys, and killers.

* It's always been my belief that I should be respectful and obey any officer's lawful orders regardless if I feel I'm right or wrong - by confronting an officer, or refusing to obey or cooperate, I'm only putting myself (and others) in danger when it's something I can take up with the department or city at a later time.
November 26, 2011 (Saturday):
The United Launch Alliance Atlas V rocket, carrying NASA's Mars Science Laboratory - the official name for the new rover - had a sucessful liftoff from Launch Complex 41 at the Cape Canaveral Air Force Station in Florida today. Called "Curiosity," this launch carried the biggest Mars rover ever built.

The one-ton rover carries 10 scientific instruments that will be used to closely examine the Gale Crater after it lands on Mars in August 2012. Curiosity's findings will lay the foundation for a possible future manned mission to Mars, and answer important questions about the Red Planet's habitability.
November 19, 2011 (Saturday):
In 2001 WTO declared 19th November World Toilet Day (WTD). Today it is celebrated in over 19 countries with over 51 events being hosted by various water and sanitation advocates.

World Toilet Organization created WTD to raise global awareness of the struggle 2.6 billion face every day without access to proper, clean sanitation. WTD also brings to the forefront the health, emotional and psychological consequences the poor endure as a result of inadequate sanitation - Click Here for more info on WTD and click Here for my own page on toilet matters...
November 15, 2011 (Tuesday):
The Postal Service announced today it STILL lost $5.1 billion dollars this year (fiscal 2011) despite recent legislation that postpones a $5.5 billion payment to fund retiree and health benefits. The Postal Service needs to dramatically downsize, now, but I'm sure the unions and other constituencies will fight such streamlining proposals to the very end. Management incompetence, union featherbedding, and law enforcement lethargy (The Postal Inspection Service and Office of Inspector General) will continue unabated until the Postal dinosaur is once again bailed-out by the taxpayer. For shame!
November 10, 2011 (Thursday):
| | |
| --- | --- |
| | Cops used pepper spray, last night, to break up around 2,000 Penn State students who took to the streets following the ousting of football coach Joe Paterno and university president Graham Spanier. The two were fired amid allegations a child sex abuse scandal occurred on their watch. Paterno's former defensive coordinator, Jerry Sandusky, is accused of molesting at least eight boys between 1994 and 2009. And, as is usual in the world of sports, little was done to address the issue for fear of upsetting the sports entertainment gravy train... |
October 31, 2011 (Monday):
7 Billion is too many!! The United Nations estimates the world's population to have reached 7 billion today. Way too many, by any measure, with China, India, and the United States remaining the three most populated countries on the planet. Our burgeoning numbers are degrading our quality of life as we use up all our resources and pollute ourselves into poor health - not to mention the horrible damage we've done to the natural world in general. This is unacceptable. In other news, U.S. State Department announced that the United States is cutting funding to UNESCO after the agency voted to accept a Palestinian bid for full membership. Again, our (and Israel's) treatment of the Palestinians is unacceptable.
October 26, 2011 (Wednesday):
The Congressional Budget Office announced today that the wealthiest 1 percent of Americans saw their inflation-adjusted after-tax incomes soar, on average, 275 percent from 1979 to 2007. This while three-fifths of people in the middle income scale saw their average after-tax household income increase by just under 40 percent. The poorest one-fifth saw their average income increase only 18 percent over that same 30 year period.
October 23, 2011 (Sunday):
Large earthquake reported in eastern Turkey today.
Closer to home: After playing with, and agonizing over, various antennas (since having my roof replaced this summer) I went back to the simple but reliable 88 foot (26.8 metres) doublet fed wit 450 Ohm ladder line. The biggest problemat my current location is the steep hill/mountainside we live on that brings one side of the antenna very close to the ground - not very helpful for radiating in certain directions!
October 20, 2011 (Thursday):
Libyan strongman Muammar Qaddafi died today, according to a spokesman for that country's National Transitional Council. Qaddafi died of wounds suffered during his capture near his hometown of Sirte, Reuters and Sky News reported.
October 13, 2011 (Thursday):
The second remaining monster of the pair who terrorized and killed the Petit women, during the deadly 2007 Cheshire, Connecticut home invasion, was also found guilty today. Hopefully he'll receive whatever the maximum is during the October 24th sentencing phase. Steven Hayes and Joshua Komisarjevsky were the two monsters who committed this horrible crime. Gone, forever, are Dr. Petit's wife and two teenage daughters - Jennifer Hawke-Petit and daughters Hayley and Michaela.
October 12, 2011 (Wednesday):
Another one of our national buffoons, Rush Limbaugh, proclaimed again today that there's no such thing as human induced Global Warming. At about 40 minutes into his second hour (he's preempted in the Denver area, by the Mike Rosen show, so I'm not exactly sure what time of the morning his broadcast actually originates...), Limbaugh stated, "I happen to know there's no such thing as manmade global warming." Hmmm...., I wonder how this great scientist and thinker "knows" there's no such thing? I suspect Rush Limbaugh knows very well that the climate is changing, and changing for the worst, but doesn't want to be out of lockstep with the big businesses and huge political connections he has. Just a guess of course...

In other news, another set of our nation's overpaid and underworked "athletes," their owners, and league are going on strike again for more pay and less work. This time it's the do-nothings at the National Basketball Association (NBA). Last time it was the NFL - the football crooks who have soaked taxpayers for countless stadiums and subsidies while the average working person is wondering whether they'll have a paycheck and food on the table a month from now. The point remains that professional athletes are paid too much at the expense of taxpayers or anyone wanting to purchase a product that sponsors the our national sports entertainment industry.
October 07, 2011 (Friday):
Shame on Robert Jeffress, pastor of the First Baptist Church of Dallas. Earlier today Jeffress said that Republicans shouldn't vote for White House hopeful Mitt Romney because he's a Mormon and described the Church of Jesus Christ of Latter-day Saints as a "cult." This is yet another reason why America needs to get religion, all religion (including Jeffress and his Dallas church), out of politics. A church involved in politics has no right to a tax exempt status.
October 05, 2011 (Wednesday):
| | |
| --- | --- |
| | Steve Jobs, co-founder of Apple, died today at age 56... |
October 04, 2011 (Tuesday):
| | |
| --- | --- |
| Syrian President Bashar Al-Assad | The "Occupy Wall Street" protests seem to be growing around the country while the markets, themselves, continue their downward slide (although there was a 153 point uptick for the Dow just before closing today). In other protest news, the unrest in Syria remains bloody, with nearly 2,600 killed in the last half year. In response (or lack thereof) the United Nations Security Council failed to pass a resolution today against the Syrian (Russia and China vetoed the resolution while a handful of other countries abstained...). The scenario seems a bit familiar - there's usually one or two vetoes for any resolutions against Israeli aggression - squabbling bureaucracies while innocent people die... |
September 23, 2011 (Friday):
Palestinians took their case to the United Nations today asking for recognition as state. Of course with Israel and the United States against the idea it'll be many years before the Palestinian people can regain their dignity and freedom. In other news, the 6.5-ton Upper Atmosphere Research Satellite (UARS) is expected to break through the Earth's atmosphere sometime this date - with about ten percent of its mass actually surviving the burn and hitting the planet's surface somewhere... Finally, the repeal of the military's "Don't ask Don't Tell" policy went into effect today - by my calculations, just over 233 years since a court-martial for sodomy occurred in the Continental Army in 1778...
September 22, 2011 (Thursday):
Made it to the top of Utah's highest peak this morning. King's Peak (a "13er") (13,528 feet / 4,123 metres) is a relatively long climb/hike at about 30 miles (48 kilometres) roundtrip. The surrounding High Uintas Wilderness area is very nice except for the extensive Beetle Kill, grazing, campfires, and huge ribbon of "social" trails following the main line. Normally too many people but, as luck would have it, I had the entire mountain to myself for over a day!
September 08, 2011 (Thursday):
Huge power outage throughout the American Southwest this evening. Due to a combination of energy demand (due to hot temperatures) and the switching of some equipment in Yuma, Arizona. The outage even affected Baja California in Mexico...
September 06, 2011 (Tuesday - U.S. Labor Day September 7th):
Here in Moscow, Russia local television featured a one minute piece about the United States Postal Service. Except for the varied video footage there wasn't much of the broadcast I could understand other than it was clear the huge Postal Behemoth if faililng financially. The Postal Service and its unions had plenty of opportunity to plan for this day but yet insisted on maintaining the status quo - an extremely inefficient/corrupt workforce, incompetent management, and a total lack of planning by both parties has ensured the taxpayer of yet another bailout. It's pathetic and uncalled for...

In another "brush with fame" I had the pleasure of chatting with Ray Gaskins (of the Roy Ayers Ubiquity jazz group) on a flight out of Russia. Nice guy except I don't know a darn thing about jazz music though! I think he mentioned that he liked Steeley Dan in addition to his own genre. Although I'm familiar with Seeley Dan I don't know much about their music, either - I just couldn't win on this one!
August 17, 2011 (Wednesday):
Presidential hopeful/Texas Governor Rick Perry says that man-made Global Warming is a
myth that was created by corrupt scientists seeking funding. For shame Governor, for shame...
August 13, 2011 (Saturday):
Denver's ozone level reached the unhealthy level by evening again. More people, more cars, more pollution - it's only going to get worse...
August 11, 2011 (Thursday):
NASA Researchers have found the building blocks of DNA in a class of meteorites (called CM2 meteorites) that may have assisted in the formation of life on this planet in the past. Testing revealed the presence of adenine and guanine, two fundamental components of DNA called nucleobases. The scientists remain confident that the meteorites being tested hadn't been contaminated after they plunged to Earth. They've also confirmed that the class of meteorites in question contain many variants of nucleobases - suggesting that their parent asteroids are acting like "chemical factories" due to the wide variety of ingredients and conditions found on in each...
August 09, 2011 (Tuesday):
55 Year old polygamist leader Warren Jeffs was sentenced to life in prison today for his "spiritual marriages" to under-aged girls. Jeffs heads the Fundamentalist Church of Jesus Christ of Latter-Day Saints and was convicted for sexual crimes against young girls.
August 08, 2011 (Monday):
In a bit of irony, the Dow Jones Industrial average fell 630 points today in response to Standard and Poor's downgrading the credit worthiness of U.S. treasuries - people "fleeing" the market used their proceeds to buy more U.S. treasuries! In other news, youth riots continue in London and Syria continues killing it's own citizens involved in protest.
August 05, 2011 (Friday):
Arrived home late, after an excellent week of climbing 13ers in the desert west (Utah, Nevada, and California), to learn that Standard and Poor's downgraded the United States' credit rating from AAA to AA+ - the first downgrade in our country's history. Standard and Poor's, of course, is the same corrupt bunch that gave high ratings to failing financial institutions despite their impending collapses... In happier news, "Juno" was launched atop an Atlas V-551 rocket today. It's scheduled to make at least 30 polar orbits around Jupiter five years from now - like similar past missions I hope to be around to watch this one's completion and results!
August 01, 2011 (Monday):
The 537 losers (100 Senators, 435 Representatives, Prez and VP) running our federal government came to some kind of budget agreement today. Wasteful spending, huge taxes, and government inefficiencies will undoubtedly continue as they have for my entire adult life. But, these elected buffoons can't take all the blame as each of them are influenced by us, the voters... In other national news yet another child is missing under suspicious circumstances. This time it's 11 year-old Celina Cass (Laro) of New Hampshire - I can't imagine the hell her parents are going through today. Hopefully it's a simple case of childhood runaway but statics suggest that it's probably another monster preying on children...
July 26, 2011 (Tuesday):
The greedy crooks at the National Football League have just settled for a lot more money for very little work or entertainment. Of course the basketball association and other "sports" organizations will shortly follow suit. But, more importantly, whose fault is it that overpaid leagues, owners, and players are allowed to raise the price of everything we buy and consume in this country [advertisers pass their huge expenses on to us, the consumers] - even at the expense of local taxpayers who subsidize their clubs and stadiums? It's the fans of course! Only a devoted fan would spend three day's wages to take his or her kids to a park where overpaid, underworked, drug-riddled "athletes" prance around for an hour or two doing almost nothing. Kind of like ancient Rome...
July 22, 2011 (Friday):
Sadness continues to creep into international news around the world almost like clockwork. Today dozens of people were killed by bombings and gunfire in and near Oslo, Norway. This peaceful, wonderful country attacked by yet another armed coward - it's sickening...
July 21, 2011 (Thursday):
A fun week at Champ Camp ended too quickly for me today. I was honored to be asked to help all week with climbing classes for the kids at camp and am grateful for the experience! A longtime acquaintance of mine, Yukari Miyamae, has been making national news for an incident between her and a TSA agent at Phoenix's Sky Harbor airport last week. This prompted me to make sure I had her properly identified in an old photo of us together on my KGNU page.
July 16, 2011 (Saturday):
| | |
| --- | --- |
| | President Barack Obama met with HH the Dalai Lama (Tenzin Gyatso) today at the White House. The Chinese government was quick to complain as they fear any recognition of the 14th Dalai Lama will weaken their illegal occupation of Tibet. The Chinese have been occupying Tibet since 1950 and are swamping the indigenous Tibetans with hords of ethnic Han from overcrowded China. It's a sad situation that the entire world has done little to correct because of the cheap, trashy goods the Chinese manufacture for the rest of the planet. I've been to Tibet and it's a sad, humiliating situation that must be stopped. Thankfully President Obama, and other presidents before him, have had the courage to continue meeting with His Holiness despite complaints and pressure from China. |
July 13, 2011 (Wednesday):
More explosions and killings in Mumbai during their evening commute this date. Tami and I are especially sensitive to this as we were a half dozen hundred kilometres away, while touring India in 2008, when the second Mumbai massacre took place (the first major Mumbai attack took place in 2006 with the trains...).
July 09, 2011 (Saturday):
South Sudan (officially, "The Republic of South Sudan"), after decades of bloodshed, became an independent nation today.
June 28, 2011 (Tuesday):
The economic riots in Greece have turned violent. Their country is deep in debt and, like here and everywhere else, people believe society can continue with low productivity and guaranteed benefits for all. It will be interesting to see if Greece can continue on in the Euro zone...
June 24, 2011 (Friday):
Denver's air was so unbelievably foul this evening I added air quality links to my Main and Colorado pages. Ground level ozone is created (not to be confused with the high-altitude version that protects life on Earth from radiation) when various gases, emissions, and vapors encounter Colorado's strong and direct summer sunlight. The result is an unhealthy atmospheric mix that damages lung tissue and our overall quality of life. Some people, like me, can actually smell and "taste" heavy doses of ozone (I know, this "7th sense" hasn't been scientifically documented yet...) anytime there's extended exposure. More people, mean more emissions, which means more ozone and damage to our health. Yet few seem to care...
June 11, 2011 (Saturday):
| | |
| --- | --- |
| | Representative Anthony Weiner (Democrat, New York) remains in the news for a number of lewd photos, texts and emails he sent to various women this year. At first, back in May, Weiner claimed that the lewd photos of himself were sent out by a hacker that got into his Twitter account. Finally, sometime in late June, he admitted that he had lied and that the photos and texts were his. Refusing to resign his position of public trust, we learned today that he's seeking professional help while still attempting to "serve" his constituents. Like most politicians, Weiner has too much time, money and ego at his disposal to do what's right for us, the public. Looks like he's earned a permanent listing on my Bad Guys page and probably that of his wife, too, since they're expecting their first child... |
June 10, 2011 (Friday):
On my own, and without a map (this was an unplanned, spur-of-the-moment climb while on an extended road trip), I made the summit of Wheeler Peak - the highest point in New Mexico. I had a little trouble route-finding through waist-deep snow in the trees but had a great experience overall. I'll post pix and video links off my 13ers page as time permits.
June 07, 2011 (Tuesday):
Made it to the top of Telescope Peak above Death Valley. My guess is we acquired about 900 metres (nearly 3,000 feet) of elevation gain from Mahogany Flat campground. After the climb I found the dirt back roads of Death Valley to be an interesting adventure of twists, turns, steep grades, high temperatures, sweeping desert, and magnificent Joshua tree forests. Unfortunately some of the people I was with were petrified with fear - making their experience a lot less fun than my own. Nevertheless, I'll post pix and video links of this trip on my Hiking page as time permits.
June 03, 2011 (Friday):
Assisted-suicide advocate Dr. Jack Kevorkian, a Michigan pathologist, died early today according to various news reports. He was 83 and had been hospitalized in Michigan for pneumonia and a kidney-related ailment. On a personal note, today was my last official day of work until I find my next job/career...
June 02, 2011 (Thursday):
Encountered a small but healthy rattlesnake just 15 metres from the summit of Mt. Morrison. Rattling vigorously, it slowly made its way away from me and the trail. The snake was only about a metre in length, or slightly longer, but seemed to have plenty of mass and energy. I've encountered many rattlesnakes throughout my life and am usually caught by surprise. Luckily evolution had developed their rattling habits to ward of creatures bigger than what they could eat...
May 31, 2011 (Tuesday):
A favored, elderly aunt of mine passed away this morning and will be greatly missed. In some "better-late-than-never" news, the World Health Organization announced today that cell phone use may cause cancer. This doesn't come as much of a surprise to anyone who has given cell phone use any thought - at nearly the same frequency used to cook chicken in a microwave oven, we press these nearly useless devices into the side of our skulls hoping there will be no cellular damage...
May 27, 2011 (Friday):
| | |
| --- | --- |
| | Today was my last day of work in Grand Junction so I was eager to hop onto Interstate 70 for the 400 kilometre drive back home to Denver. Maybe it was because I was feeling so upbeat and alert that I noticed at least three different cars passing me with a "thumbs-up" in approval of my bumper sticker. Usually I average about one signal of approval, per day, for my bumper sticker but I guess people are starting to wake-up to all the crime and corruption that permeate American churches. At least I hope so! Anyway, I stopped along the way and photographed the sticker before some religous person trys to peel it off my 1993 Toyota Tercel - it had almost 264,000 miles (425,000 kilometres) at the time of this photo - a great topic for my upcoming book on hypermiling! |
May 22, 2011 (Sunday):
Doomsday Didn't Happen!

Many Christians, especially here in the United States, predicted the end of the world to occur yesterday, May 21st. Except for the usual amount of rapes, murders, wars, floods, tornados, and human-induced environmental destruction nothing out of the ordinary really happened yesterday. Why is it Christians keep proposing such calamities Sadly, it's almost as if they're hoping for a catastrophe.

It was reported that many Christians gave up their jobs, homes, friends, and family to wait out "the big one" last night. As best I can tell, Harold Egbert Camping is the Christian fruitcake who uses Bible-based numerology to calculate the "end times" for those of us listening to his radio network broadcasts. Will we, as a people, every grow up and shake ourselves free of all this myth, make-believe, and superstition? Why not "Be Here Now" and make the most of our short existence? It's time to get a life! (Oh, I'm also sad to report that this Camping fellow was born right here in my home state of Colorado - thankfully he moved to California, long ago, to stir things up with his radio broadcasts...)
May 20, 2011 (Friday):
To nobody's surprise, Israeli prime minister Benjamin Netanyahu advised President Obama that his country had no intention of honoring international law when it came to Israeli's 1967 borders or its occupation of Arab Palestinian lands. The world, of course, just sits back to allow the Israelis to continue stealing what is not theirs.

It's obvious in my own country that the Israeli lobby wields an extraordinary amount of influence over the majority of our elected officials. As such, it will continue to be extremely difficult for America to treat Palestinian Arabs fairly in the peace process. Israel will continue taking what is not theirs and America will continue sending huge amounts of money, armaments, and aid to Israel in support of their illegal activities. It's sad, immoral, and embarrassing. In a way it's similar to what goes on in China. The Chinese brutalize the Tibetan and Uyghur people and the whole world stands by to let it happen because of Chinese economic power and influence over elected governments. It's an age-old problem that needs to change.
May 15, 2011 (Sunday):
The head of the International Monetary Fund is accused of chasing a housekeeping employee down the hall of his New York hotel suite and trying to sexually assault her. Dominique Strauss-Kahn was taken into custody late Saturday and will probably be arraigned tomorrow (Monday). Turns out he fled the scene, leaving behind his cell phone, but was arrested at his First-class seat on a French bound plane before it took off. Even the French are growing critical of this character...

In other news Isreal is at it again without anyone (except the Arabs) voicing concern. Israel, all weekend, has been killing Palestinian protesters along its borders where violence has broke out. The incidents are related to the May 14th anivesary of the creation of the state of Israel (better known as the "Catastrophe" throughout the Arab world). 750,000 Arab Palestinians lost their homes, because of the Catastrophe, and the world (especially Israel) expects them to just forget and walk away?
May 11, 2011 (Wednesday):
Glen and Mary took me down to Hotchkiss (Colorado's western slope) to look over a possible land purchase and other stuff. We stopped by the Hotchkiss National Fish Hatchery where a fish bit me while I was video recording! http://www.youtube.com/zeekzilch#p/a/u/2/35bnIr6wark
May 6, 2011 (Friday):
It's been a busy week so I haven't been able to listen to as much talk radio as I normally do. Nevertheless, I caught some pretty long pieces of Limbaugh and Hannity with an occasional quick sound-bite or two from Savage, Levin, and Bortz. Do you think any of these buffoons could have expressed the least amount of appreciation for the Obama administration's Bin Laden action on Sunday? Nope - not an ounce of support could I detect from any of these clowns - it seemed to be nothing but criticism and complaints about Obama having to cut intel and military budgets. Again, who would care what a draft-dodger like Limbaugh has to say except there's a listening audience of nearly 20 million "ditto-heads" hanging on his every word. We are lost...
May 1, 2011 (Sunday):
At about 20:40, local time, I was driving through Golden listening to the BBC when they interrupted their programming to announce that they had received word from the White House that Osama Bin Laden had been killed in Pakistan.

About an hour later President Obama appeared on national television, radio, and the internet to confirm the kill - since we don't have television reception Tami and I listened to the president's speech on AM radio (the same BBC broadcast) along with internet streaming of White House video. Turns out Bin Laden was killed in firefight following a U.S. raid in Abbottabad - no Americans killed in the action.
April 29, 2011 (Friday):
Okay, I admit to being a sap at times! - I took an interest in today's royal wedding and think the young couple look good together. But, time will tell...
April 27, 2011 (Wednesday):
Our national carnival clown, Donald Trump, was able to get President Obama to release his birth certificate today.

On a happier note, my landlord and I took a couple miles hike with her dog through Devils Canyon in the McInnis conservation
area near Grand Junction. Here's the YouTube video to prove it! http://www.youtube.com/zeekzilch#p/u/5/wfqEHs4NZDg
April 25, 2011 (Monday):
Syria continues its bloody crackdown on protestors with over 300 dead so far...
April 17, 2011 (Sunday):
For the past few weeks, in anticipation of spring, I've been trying to listen for crickets. I don't know what it signifies but this late afternoon I finally heard some on Green Mountain. I've also been listening in Grand Junction, where I spend a lot of time on business, but haven't heard any there yet. This surprises me as Grand Junction's climate seems more steady than that of the Denver area.
April 4, 2011 (Monday):
I noticed water flowing in Grand Junction's canals today. It's something I've been waiting/watching for although this seems earlier than I recall from last year. I spend a lot of time in Grand Junction, on business, so have learned a lot about it and the western slope this past year-and-a-half...
April 2, 2011 (Saturday):
Apparantely some idiots at a Florida church burned the Quran a couple weeks ago - no doubt they'd be offened if somebody had burned their Bible but they proceeded with offending the Muslim world anyway. In an imbalanced reaction, some Muslims in Afghanistan responded by killing seven innocent U.N. workers yesterday. Have any Muslim religious leaders spoken out against the killing of these innocents - I haven't heard yet but suspect it'll be Religious "business" as usual...
April 2, 2011 (Saturday):
Apparantely some idiots at a Florida church burned the Quran a couple weeks ago - no doubt they'd be offened if somebody had burned their Bible but they proceeded with offending the Muslim world anyway. In an imbalanced reaction, some Muslims in Afghanistan responded by killing seven innocent U.N. workers yesterday. Have any Muslim religious leaders spoken out against the killing of these innocents - I haven't heard yet but suspect it'll be Religious "business" as usual...
March 26, 2011 (Saturday):
The Middle East remains in turmoil with Libyan rebels now making advances, thanks to the "No fly" zone created by coalition forces last week. Yemeni President Ali Abdullah Saleh seems prepared to step down in response to his country's unrest. Protesters are being shot in Syria, too. In other news, Japan now confirms over ten thousand deaths since their earthquake and tsunami earlier this month. Radiation leaks from Japan's nuclear power plants continue to complicate matters as well.
March 18, 2011 (Saturday):
The U.S. and European nations attacked Moammar Gadhafi's forces and air defenses with cruise missiles and airstrikes today - an effort to protect the people of Libya from being brutalized by their own government.
March 17, 2011 (Thursday):
| | |
| --- | --- |
| | The aftermath of Japan's earthquake and tsunami continue to worsen with the death toll rising and radiation concerns from failing nuclear reactors. In happier news (much happier news!) NASA's Messenger spacecraft swung into position around Mercury, making it the first spacecraft ever to orbit the innermost planet. In hopeful news, the U.N. Security Council voted to authorize military action to protect civilians and impose a no-fly zone over Libya. The council acted five days after the Arab League urged the U.N.'s most powerful body to try to halt Gadhafi's advancing military and reverse the realities on the ground, where rebels and their civilian supporters are in danger of being crushed by pro-government forces using rockets, artillery, tanks and warplanes. The vote was 10-0 with five countries abstaining including Russia and China. |
March 12, 2011 (Saturday):
Japan's 8.9 earthquake, yesterday, has severely damaged some of that country's 55 Nuclear reactors.
March 11, 2011 (Friday):
Horrible earthquake and tsunami northeast of Tokyo.
March 06, 2011 (Sunday):
Libya remains a mess with Moammar Gadhafi still killing his own people to maintain power. In other news, Afghan President Hamid Karzai is demanding more from NATO than just an apology for killing nine innocent boys during a recent airstrike. Afghanistan, too, remains a complete mess. It's so unfortunate and sad what people around the world have to endure just to survive at a basic level each day...
February 28, 2011 (Monday):
Libyan leader Moammar Gadhafi still clings to power by killing protesters in his country. Hopefully the world community will do something more, to protect the people, than just words... In our own country union thugs continue occupying the capital building in Madison, Wisconsin. Despite their state being completely broke teachers, firefighters, street sweepers, and all the rest of them are demanding more than the working people and taxpayers of their state can afford. The Democrats in their own legislature have fled the state to avoid taking any actions against the unions - this despite a recent Rasmussen telephone survey (February 24th) that shows 67% of likely U.S. voters disapprove of such tactics. Hopefully, in the end, the taxpayers will come out on top of all this but I'm not holding my breath...
February 23, 2011 (Wednesday):
A huge earthquake hit Christchurch, New Zealand yesterday. The death toll may be over 100...
February 21, 2011 (Monday):
Libya remains chaotic with protests and, unfortunately, deaths continuing. Most of the unrest started (and continues) in Benghazi and is spreading to Tripoli. Maybe Moammar Gadhafi is on his way out?
February 19, 2011 (Saturday):
Coming home late last night on Interstate 70, from Grand Junction, I fell behind a cop car driving very erratically. He was slowing down to 15 mph (24 km/h) and then up to 55 (88 km/h), not allowing me to pass in areas where the posted limit was 75 mph (120 km/h) - even though it was clear the road was wide open in front of us. I called the 911 dispatcher and reported a "rogue emergency vehicle" driving erratically at mile marker 144 east bound. The dispatcher said it was to control traffic for First Lady Michelle Obama's arrival at the Eagle, Colorado, airport just a few miles ahead of me. Once I finally pass through Eagle I could see all kinds of emergency vehicles flashing their lights to block traffic and access from every direction.

Mexico remains in the news with not only the drug-related murder of its own citizens (34,500 since 2006, according to CNN) but the killing of a U.S. "ICE" agent last week in addition to other Americans over the past few months. Although I've enjoyed travel through Mexico, in the past, I'm avoiding it now. And, too, some of our own border towns are becoming much too dangerous as of late as well...
February 18, 2011 (Friday):
People in Bahrain, Libya, and Iran have taken Egypt's cue and started protesting for their own freedom. Of course the thugs that run their countries have come down hard on the protesters with numerous beatings and killings to scare the crowds.

In our own country the unions are protesting in Wisconsin over that state's efforts to control its budget deficits. Most the American states, as of this writing, are broke, but the unions just don't get it - they think that the cash-strapped taxpayer can continue funding huge paychecks/retirements for state workers, firemen, police, teachers and administrators that don't provide an equal amount of economic value in return. I hope the governor of Wisconsin can set the example and reverse the trend in his own state but I'm not holding my breath...
February 11, 2011 (Friday):
After two weeks of protests and riots Muhammad Hosni Sayyid Mubarak stepped down as Egypt's president today. It will be very interesting to see which direction Egypt takes after this...
February 7, 2011 (Monday):
Tami and I have just returned from Antarctica so are a little bit out-of-the-loop when it comes to news. Nevertheless, the riots and protests in Egypt, for the past couple of weeks, even caught our attention while in the sourthern hemisphere. It sounds like there have been a lot of injuries but I don't have all the details yet. While on a slight layover in Los Angeles, we left LAX and visited Randy's Donuts on 805 West Manchester Blvd. This is of some significance because this particular store was built by my father's uncle, as a Big Donut in 1952. Ron Weintrab, the current owner, actually took my donut order (an assortment box for $8.50 USD that we actually flew to Denver with us) and provided a little more insight on the family biz...
January 20, 2011 (Thursday):
BBC News reported this morning that 2010 was the third warmest year recorded - I believe they said 1998, and 2005 were the warmest and that there should be no doubt that Global Warming is taking place - yet, of course, Levin, Limbaugh, Hannity, and host of others continue telling us otherwise...

In other news the FBI can be congratulated for arresting over 125 people engaged in Mafia activities in New York, New Jersey, Rhode Island, and Italy - one of their largest busts of mob ever!
January 17, 2011 (Monday, Martin Luther King, Jr. Day):
| | |
| --- | --- |
| | Former Haitian dictator Jean-Claude "Baby Doc" Duvalier is back in Haiti this weekend after a quarter century of exile in France. Seems strange they'd allow him to return since he, and his father before him, took so much from the Haitian people. "Baby Doc" was proclaimed president-for-life at age 19 when his father died. Although he made a small show of introducing some reforms to the corrupt and dictatorial regime of his father it pretty much ended up being business as usual until the people revolted in the mid 1980s. But now he's back? I know the people of Haiti have suffered a lot from the recent quake, and other problems, but why bring a crook back into power? |
January 16, 2011 (Sunday):
Queensland, in northeastern Australia begins its slow recovery from massive flooding.
January 15, 2011 (Saturday):
Riots and protesters against President Zine El Abidine Ben Ali continue in Tunisia. Apparently nepotism and corruption have sparked the people's anger - I hope the people win...
January 14, 2011 (Friday):
| | |
| --- | --- |
| | As is my custom I was listening to Hannity, Limbaugh, Savage, Boortz, Beck, Levin, NPR and other broadcasters throughout the week. Most, with the exception of maybe Savage, spent a lot of airtime either backpedalling or denying their previous broadcasts were too angry or hate-filled. Most said they had never advocated violence - I agree, none of them had ever even come close to suggesting anything violent (that I ever heard) but they're missing the point - all of them (except for NPR and a few other outlets) preached a deep hatred of our president, government, and political direction. I, myself, even heard Rush Limbaugh call our president a "Jackass" - completely unacceptable by any measure! Fortunately, even though none of these talkshow hosts will admit it, the tone of their conversation has been turned down, considerably, although Mark Levin bragged about his law experience and promised to sue anybody who crossed him on these issues. |
January 08, 2011 (Saturday):
Some 22 year old creep killed a federal judge, 9-year-old Christina-Taylor Green, and four others in Arizona today. Many others, including Congresswoman Gabrielle Giffords, were severely wounded. The 22-year-old's little mind, according to early news reports, justified the shooting because he doesn't believe our Constitution is being followed and that our money should be backed by gold. The madness never seems to end - I suspect it's fueled by the vitriol and hatred that's so common on talk radio these days. I've heard it myself on Hannity, Limbaugh, Savage, Boortz, Beck, Levin, and many others, but let me clarify - obviously none of these "luminaries," or any others that I've heard are advocating violence. What they have been doing, consistently for the years that I've been listening, is advocating a deep hate for government or anyone who doesn't march in lock-step with their own philosophies. By any measure it's been unacceptably uncivil - an anti-American embarrassment that fuels the fringe and unbalanced like the 22 year old who went on this rampage. As Oprah Winfrey said, years ago when the Texas beef industry was suing her, "Free Speech" rocks! I agree but again ask that we all tone it down when it comes to hating somebody just because their beliefs are different...
January 02, 2011 (Sunday):
The Captain of the USS Enterprise, one Owen Honors, seems to be in the news this weekend for some videos he created a few years ago when he was XO (Executive Officer) on that same ship. Although nothing explicit (I was able to find a link to a portion of the videos) the videos were sexually suggestive and a bit offensive in places. Based on my military experience I was surprised to see such videos produced by the ship's command. Back when I was "in," the XO was still a pretty serious position although it did offer a more "human" face to the unit's command. Despite my surprise about the XO's videos it's probably not fair (at this time, at least) to judge Honors' actions since I have no idea what the Enterprises' "culture" and history is all about...

2010
December 10, 2010 (Friday):
| | |
| --- | --- |
| | In Oslo, Norway an empty chair stood in for imprisoned Chinese dissident Liu Xiaobo as he was awarded the Nobel Peace Prize in absentia today. China has responded furiously - officials have repeatedly called Liu a common criminal and declared the award a Western plot against China. A Chinese Foreign Ministry official aid, "The decision of the Norwegian Nobel Committee does not represent the wish of the majority of the people in the world, particularly that of the developing countries." Liu Xiaobo, a professor of literature, is serving an 11-year sentence in a Chinese prison for what the government called "inciting subversion of state power." He was not allowed to travel to Norway to accept the prize, nor was his wife, Liu Xia. Although China is becoming wealthy and powerful it still has a long way to go toward basic human rights and political reform. |
December 09, 2010 (Thursday):
Repeal of "Don't Ask, Don't Tell" failed in the senate today.
December 07, 2010 (Tuesday):
I was able to watch a recording of Sarah Palin's caribou hunt that was aired last weekend on her Alaska TV program. (Since I don't have television reception of my own I have to rely on friends and recorders for my occasional viewing fix) Although Palin's attitude didn't surprise me it's still very disappointing to hear and watch people engaged in recreational hunting. Palin claims such activities are what help sustain and strengthen the caribou heard but, of course, that was the wolf's job before her and her kind wiped-out the predators (as governor of Alaska Palin used $400,000 of state money to fund a propaganda campaign in support of aerial hunting of wolves and bears...). Besides the pure idiocy of Palin's hunting philosophy it appeared, also, that she really doesn't know much about the sport anyway - She had numerous missed shots, others had to load her rifle for her, and she obviously doesn't carry herself well in the backcountry. And, the most revealing (to me at least) is the shot of her very young daughter grimacing at the thought of eating caribou meat when somebody from the hunt thrusts the caribou's raw and severed heart toward the little girl and cameras.
December 04, 2010 (Saturday):
I spent last night at a friend's cabin near Aspen (Colorado) so had plenty of opportunity to observe vehicles and traffic on my way home (The drive, one way, is about 190 miles or 305 kilometres...). Driving back home, today, I was struck by the number of vehicles with Christmas trees tied to their roofs on residential roads and the main highways. Granted, although I probably saw less than a dozen the entire trip that's still 12 more than I'd see any other time of the year (for obvious reasons). The main point is how ridiculously wasteful it appeared - big, huge SUVs weighing over 4,000 pounds (1,800 kilograms) speeding along with a 100 pound (45 kilogram), freshly cut tree tied to their roofs. For what, to spend a couple of weeks sticking out of a bucket of water in somebody's living room in honor of a holiday that's nothing but excesses anyway? Imagine the resources that not only went into hauling the tree, but those used to grow and cultivate it either on a tree "farm" or even on some hillside in a natural environment! What a strange and wasteful tradition - cut a tree at its base, haul it home and put it on display for a few weeks before discarding it. I don't get it...
December 03, 2010 (Friday):
The House of Representatives censured veteran New York Rep. Charlie Rangel on Thursday. At one time he was considered one of the most powerful members of Congress. What is the old saying, "Absolute power corrupts absolutely?"
December 01, 2010 (Wednesday):
| | |
| --- | --- |
| | Another "Holy man," Marcus Lamb, admitted to dishonesty today. The Reverend Lamb is another multi-millionaire that's been much too eager to take money from his flock but reluctant to give it to extortionists waiting to reveal his past infidelity. On his Daystar Television Network the greasy Lamb, in the presence of his wife, talked about his inability to remain faithful to her. Obviously a ratings boost in addition to a preemptive strike to save millions. Lamb, like most preachers and ministers, is mostly concerned with his own comfort, wealth and pleasure - we can only wonder how much real evil he's been involved in but will probably never know. Either way, the rest of us keep tithing so that these creeps can live an easy life? |
November 29, 2010 (Monday):
| | |
| --- | --- |
| | In the very early morning hours my little 1993 Toyota Tercel hit the quarter million mile mark (402,336 kilometres) while I was driving through Vail, Colorado. Although I've never owned a new car [nor do I care if I ever do!] I bought this one when it had just over 14,000 miles (22,500 kilometres) so it seemed pretty new to me! Anyway, thanks to some serious hypermiling techniques I have easily averaged 45 miles per gallon with this car throughout all highway conditions. And, even when haulding groceries and climbing gear around town I still averged nearly 40 miles per gallon city driving! Equally important is that I never had to undertake any serious engine, clutch or transmission work for the 17 years I've owned it so far! A well-made care, that's properly cared for, is good for the environment and your pocketbook. My page on Fuel Economy has more information about my quarter-million-mile-car and some of the gas saving techniques I used to extend it's lifetime and my bank account! |
November 28, 2010 (Sunday):
Wikileaks is at it again - this time releasing nearly a quarter million pages of diplomatic cables associated with American embassies around the world. Wikileaks' actions are extraordinarily reckless and irresponsible - time well tell the impact...
November 27, 2010 (Saturday):
| | |
| --- | --- |
| | The FBI can be commended/thanked for their year-long sting operation that stopped a 19 year-old Somali-American from his plans to blow up a van full of explosives at a crowded Christmas tree ceremony in Portland, Oregon. Federal authorities said the bomb, supplied by the agents, was a dud and the public was never in danger. |
November 24, 2010 (Wednesday):
In a FoxNews video report, yesterday, Steve Doocy interviewed sixteen-year-old Corissa Wege, of Hortonville, Wisconsin, about the three bucks she killed in one hour while out hunting with her father earlier this week. Doocy almost wet himself trying to pry the kill details out of Ms. Wege. Of course nobody stopped to ask why one buck, let alone three healthy ones, needed to be killed in the first place. Ms. Wege, herself, stared dumbly into the camera probably wondering why she was out killing things when she could be home studying for college entrance exams. In a FoxNews 11 WLUK-TV interview, a day earlier, Corissa Wege stated, "I just saw horns, so I just shot." Wege's father, Tom Wege, said "I looked through the binoculars and said Corissa he is a shooter too, take him" - "She drilled him right in the boilermaker. She took that one right out of business." "She was shaking, almost crying," said Tom Wege. "She was just...you couldn't even talk to her. Just so excited. It was unreal." On speculating why three healthy bucks were in the area Tom Wege suggested, "I think we had a hot doe in the area." Spoken like a true "sportsman..."
November 23, 2010 (Tuesday):
To quote Reuters, "North Korea fired scores of artillery shells at a South Korean island on Tuesday, killing two soldiers, in one of the heaviest attacks on its neighbor since the Korean War ended in 1953." How much longer must South Korea endure harassment and humiliation from the miscreants running the north?
November 21, 2010 (Sunday):
In today's World edition, Mitchell Landsberg writes in The Los Angeles Times; "In a seemingly offhand remark that caught the Roman Catholic world by surprise, Pope Benedict XVI appears to have relaxed, at least slightly, the Vatican's longstanding adamant opposition to the use of condoms. In a book-length interview with a German journalist, portions of which were released Saturday, the pontiff said that under some circumstances it might be acceptable for a prostitute - or, in some translations, a male prostitute - to use a condom."

"The comments appeared to be a departure, given that the pope spoke out against condom use as recently as March 2009 during a trip to Africa, when he said that the use of condoms could actually make the AIDS epidemic worse. That statement drew worldwide condemnation and, in the months since, some Catholic bishops seemingly have broken with the Vatican to call for the use of condoms to combat HIV, the virus that causes AIDS."
November 20, 2010 (Saturday):
| | |
| --- | --- |
| | Senator Lisa Murkowski's recent (albeit narrow) win in Alaska illustrates how dysfunctional our two party duopoly has become. Murkowski, a longtime Republican, lost her party's primary election to an extreme right "Tea Party" candidate. Fine, who cares what either party does except it's obvious party extremists aren't putting up candidates that are of much interest to the electorate in general. Murkowski proved this by running as a write-in candidate despite her party's (and Sarah Palin's) rabid support of her opponent... |
November 02, 2010 (Tuesday):
I took County Road 90 from Montrose to Naturita, in western Colorado, which was mostly an unpaved, bumpy, winding adventure! I enjoyed it, a lot, except for the "cow-burnt" landscape that's so typical of Colorado and the American west - obvious overgrazing, denuded landscape, and "cow pies" all over the place. Apparently people remain more interested in inexpensive hamburger than a natural landscape that's the birthright of us all...
November 01, 2010 (Monday):
Dilma Rousseff won Brazil's runoff presidential election yesterday. She will become the first woman to lead this very large Latin American country - it's almost the same land area as the United States with a population of over 200 million, or about 70% of that of the U.S. Dilma Rousseff, herself, comes from an interesting, if not difficult, background having been jailed for her guerrilla activity against the then military government. She also won a recent personal battle against cancer.

In other news, China begins a ten day population count today with 6.5 million census takers visiting 400 million households. In the country's last count, in 2000, there were 1.29 billion people in China...
October 28, 2010 (Thursday):
With just five days left before the nation's midterm elections it's clear the Republicans are going to make significant gains. Like I've said on my Politics page I've always liked what the Republicans had to say about economics and fiscal responsibility. But, it's also always been clear that, like the Democrats, it was mostly talk - as witnessed by the huge spending and debt that always takes place regardless who's in office or in power. A half decade ago, when people like me were raising concerns about the trillions being borrowed, the Republicans could hardly take notice. Now, of course, the issue is big on their campaign agenda since the Tea Party is stirring things up as a newly formed competitor engaged in such issues. Good, I welcome the concern and hope it's followed by action regardless which of these parties take control. Unfortunately I still believe these newly born economic concerns to be mostly a "cover" for the conservatives whether they be Tea Party members or Republicans. It's obvious, by their actions, that religion and associated morality issues are their biggest concern - they're all working hard to hide this from us, for now, but I can assure you there's going to be a lot of morality legislation in our future, once they're in power, and it's only going to benefit those who's religious beliefs are inline with their own. In a truly free, thoughtful and thinking society there needs to be a complete separation or church and state with religion being removed from public discourse. I'm not holding my breath though...
October 13, 2010 (Wednesday):
| | |
| --- | --- |
| | Early this morning the government of Chile began extracting 33 workers who have been trapped underground in the San Jose mine for more than two months. A specially-made rescue capsule was used to bring each worker to the surface, 2,050 feet (625 metres), from the collapsed copper and gold mine they had been working in. The mine is owned by the private company Compania Minera San Esteban Primera and is located near the city of Copiapo, about 500 miles (800 kilometres) north of Santiago. |
October 10, 2010 (Sunday):
The Israeli cabinet, today, approved a bill requiring new non-Jewish citizens to swear an oath of allegiance to Israel as a "Jewish and democratic state." It has amazed me, ever since I reached adulthood in the mid 1970s, how the world stands by and allows Israel to abuse Palestinians and steal their land. This goofy pledge is yet another attempt at subjugating and demeaning Palestinians yet very few, if any, have the courage to speak up for what's right.
October 04, 2010 (Monday):
Yes on 60, 61, and 101!! These two amendments and proposition, respectively, will give more control to us regular Coloradoans and less money to the crooks who run our state and local government. Of course liberals are against such measures but it's unfortunate that conservatives are succumbing to the propaganda as well - despite their usual big talk about reducing taxes and government their only real concern are social issues - tax talk is just that - tax talk!
October 02, 2010 (Saturday):
Sleeping again on Vail Pass! I took a nap adjacent the bicycle path to allow a huge eastbound traffic jam to pass me after authorities removed a burning vehicle near the summit. It's astonishing how often Interstate 70, throughout Colorado's mountain region, is closed due to wrecks and careless drivers. And, of course, there's never a sense of urgency to clear the mess - despite traffic backing up for ten or twenty kilometres. Since I've driven the route a few hundred times I simply pull over and either read or sleep - no sense in creeping along wasting full and nervous energy...
September 28, 2010 (Tuesday):
Record temperatures in Los Angeles, yesterday, and record temperatures expected in Grand Junction today. Two places that I've spent a lot of time in so their news is of interest to me. Of course of greater interest are the rising temperatures all around the globe Rush Limbaugh and a host of other conservative "thinkers" in my party continue to assure me there's no climate change taking place...
September 25, 2010 (Saturday):
| | | |
| --- | --- | --- |
| | | Religious "leaders" remain in the news this week. Bishop Eddie Long, known for his public crusades against homosexuality, faces serious allegations of coercing young males into sexual relationships. Reverend Ted Haggard, another anti-homosexual activist, went through a sex and drug scandal involving a former male prostitute about three years ago - He's now building another church here in my home state of Colorado. |
| | |
| --- | --- |
| | And, finally (for this week at least), the Pope has been in the news again for his involvement in protecting pedophile priests. Here's what CNN had to say about the matter yesterday; "Matt McCormick was in the seventh grade when Father Alvin Campbell gave him a ride home from a baseball game. As they were driving along country roads, Campbell put his hand on McCormick's thigh and 'just left it there.' It was the first time the priest had touched him. During the next three years, McCormick says, the abuse would go much further. That was 25 years ago. Just three months ago, he learned that Pope Benedict XVI played a role in keeping his abuser in the church when CNN told him about a letter signed by the pontiff - then Cardinal Joseph Ratzinger - refusing to defrock the pedophile priest." |
What's the one common theme running through all the problems these religious "leaders" and organizations have been having for the past two or three decades? It's obvious: many churches, religions, preachers, priests, and ministers are corrupt, immoral, and consider themselves above the law. As obvious as they continue to make this for us "we" still flock to their sermons, religious services, and other contrived celebrations. What's worse, "we" continue tithing to support their lavish lifestyles while we, ourselves, have to perform honest work to make a living. When will "we" ever learn? When will "we" put a stop to religious corruption?
September 22, 2010 (Wednesday):
In and interview on CNN's Larry King Iranian President Mahmoud Ahmadinejad said Israeli prime minister Benjamin Netanyahu was a "skilled killer" who "should be put on trial for killing women and children." As wild and dangerous as Iran is there's still a lot of truth in what they're saying about Isreal and its treatment of the Palestinians. Of course very few Americans understand or care - it's very sad but, too, not an excuse for Iranian behavior either.
September 15, 2010 (Wednesday):
13 Coworkers and I donated 3 hours labor, each, to the Food Bank of the Rockies at their east Denver warehouse. We completely packaged 455 boxes of food - each box designed to supplement and individual family for an entire week. Like everything else in this modern world, there's a surprising amount of sophistication, coordination, and execution that goes into an operation that feeds thousands of needy each day.
September 13, 2010 (Monday):
| | |
| --- | --- |
| | My commute between the Denver area and Colorado's western slope provides me opportunity to stop in beautiful Glenwood Canyon at times. In this photo I had stopped at the Grizzly Creek and noticed two guys needing help with a photograph of themselves. I snapped a few shots for them as they asked questions about the river flow and related geography questions. Turns out these guys were Big Caz, of Bone Thugs 'n Harmony, and his driver! So, not being too shy I asked Caz if I could have his photo and he readily agreed. Both of 'em were good guys - taking time to explain their music to a 54 year old man who doesn't know as much about their genre as he should! [Big Caz wrote me a nice note off his "myspace" page on October 3rd after I sent him a copy of the photo - cool!] |
September 07, 2010 (Tuesday):
By 5 am this morning we could smell the smoke from the fires out of Four Mile Canyon west of Boulder. Yesterday afternoon (over the Labor Day holiday) the large plume of smoke was clearly visible from all over the Denver area. By this morning the fire had burned over 3,500 acres (1,400 + hectares) and destroyed a dozen homes. The Sheriff's department has evacuated over a thousand residents but luckily nobody has been injured.
August 28, 2010 (Saturday):
| | |
| --- | --- |
| | 33 Miners have been trapped 624 metres (2,047 feet) below the surface in Chile since August 5th. So far they seem to be doing well enough, considering their difficult circumstances, and have released videos of their cramped and warm living conditions. The company responsible for the mine is going bankrupt so the Chilean government has taken over recovery efforts - estimating it could take up to four months to reach the miners with a three metre hole big enough for them to escape through. For now, the miners are receiving news, food, and supplies through a narrow hole that connects from the surface to their 50-square-metre living area. The Chilean government has requested the assistance of NASA to ensure the psychological health of the miners being held in such cramped, difficult conditions - somewhat similar to NASA's experience with astronauts... |

This news is a bit late but photographs are now circulating around the internet about a 62 foot (19 metre) statue of Jesus that was struck by lightning in Monroe, Ohio last June. The plastic foam and fiberglass structure, over a steel frame, burned completely to the ground. I think there's a religious message in this lightning strike...
August 20, 2010 (Friday):
Half a billion eggs have been recalled

CNN's Wire Staff report that, "The number of eggs recalled in a nationwide salmonella scare has grown to more than half a billion."

"The salmonella outbreak prompted Wright County Egg of Galt, Iowa, which began recalling eggs last week, to increase its recall to 380 million eggs on Wednesday."

"'It's no surprise that these birds that are crammed together, basically defacating on top of other birds,' said Dan Hauff, director of investigations for Mercy for Animals. 'It's no surprise that this is the outcome, this type of outbreak.'"
August 18, 2010 (Wednesday):
| | |
| --- | --- |
| | Dr. Laura Schlessinger announced she'll be stepping down from her regular radio show after a recent controversy over inappropriate language. Although I don't pay too much attention to celebrities I mention Schlessinger here because she's always been so popular despite being so obnoxious (kind of like Rush Limbaugh, in a way). Occasionally Schlessinger would give a caller or two good life advice but it was usually framed in a "My way or the Highway," snapping, inconsiderate tone. Like most, she was a bit of a hypocrite with her moral preaching while nude photos (from an illicit affair while she was still married) of her circulated the internet or she was using the "N" word (her most recent controversy as of this writing). And, what was especially irritating was that she would occasionally shill for Israel on a program that had nothing to due with politics or anything else beyond the realm of personal problems. I suspect Schlessinger won't be missed or sponsors would have found a way to keep her on the air... |
August 15, 2010 (Sunday):
Last week's flooding in Pakistan has affected, either directly or indirectly, 20 million people - devastating crops, homes, businesses, and just about anything in the water's path. As of this writing Pakistan's monsoon season is only halfway over with more rain expected...
August 14, 2010 (Saturday):
NASA Satellite photographs show hundreds of wildfires across central and western Russia. Russian state media report a total of 368 hot spots across their country. Central Russia's Moscow, Ryazan and Nizhny Novgorod regions are the most affected. Smoke clouds, which have become a serious health hazard, can clearly been seen on the satellite images, blanketing large portions of the country. Carbon monoxide levels in Moscow are reported to be at six times the maximum allowable concentration with other toxic substances at nine times the normal level. More than 50 people have been killed in the disaster with many more being hospitalized. Many of the fires have been raging for almost three weeks leaving more than 3,500 Russians homeless. I suspect much of this stems from climate change but Rush Limbaugh, Sean Hannity and their ilk will probably assure us otherwise...
August 09, 2010 (Monday):
Yet another meat recall. This time it's about a million pounds (454,000 kilograms) of ground beef from the Valley Meat Company out of Modesto California. News report suggest that this beef may contain a rare strain of the bacterium E. coli 0157:H7. Vegetarianism, in general, is a safer and healthier lifestyle.

Ten workers, from the International Assistance Mission, were murdered by the Taliban in Afghanistan a few days ago. The Taliban claims the group was Proselytizing despite evidence the vast volume of their work was to provide free eye care to remote villages. Although proselytizing in Afghanistan (for Christianity) is forbidden by a number of agreements it certainly doesn't warrant the death penalty...
July 24, 2010 (Saturday):
| | |
| --- | --- |
| | In late 1990 had the good fortune of receiving correspondence from Dr. Stephen Jay Gould - preeminent paleontologist and evolutionary biologist. Unfortunately I lost his note to me, and the accompanying Natural History article, for nearly two decades until now! This great scientist, who passed prematurely in 2002 at the age of 60, took time out of his busy schedule to write me. So, I'm am filled with delight and gratitude that I was finally able to recover his letter (email was in its infancy back then) and post copies of it on my Evolution and Autographs pages. |
July 23, 2010 (Friday):
More exploring around Colorado's "western slope!" Although I was late getting out of work the sun stayed up enough for me to get some great views along Highways 92 and 133 as I headed to a friend's mountain cabin before returning to the Denver area. Hotchkiss, Paonia, Bowie, Sommerset, Redstone, and Carbondale were just a few of the interesting little towns along the way. I would love to live in such places but it's becoming increasingly more expensive with even less job opportunities. But, fortunately, I've had plenty of opportunity to spend time in many of Colorado's mountain communities and am thankful for it!
July 20, 2010 (Wednesday):
My friends Glenn and Mary took me on a tour of Grand Mesa via Highway 65 out of Delta through Cedaredge. Although I'd been there a few times before I never had taken the Lands End road back down to Orchard Mesa and Whitewater. It was a fun ride with plenty of great views - especially with the occasional "heat" lightning off to the west. I fell lucky to always be experiencing such delights!
July 18, 2010 (Sunday):
On Thursday, July 15, the National Oceanic and Atmospheric Administration reported that last month's combined global land and ocean surface temperature made it the warmest June on record and the warmest on record averaged for any April-June and January-June periods. Worldwide average land surface temperature was the warmest on record for June and the April-June period, and the second warmest on record for the year-to-date (January-June) period, behind 2007. So, the planet is quickly warming yet human activity remains pretty much as usual: big cars, over population, loss of biodiversity, extinctions, and the waste of resources on everything from jet skis and snowmobiles to shopping malls and race tracks. Our disrespect for the natural world is a shameful, moral failure.
July 01, 2010 (Thursday):
| | |
| --- | --- |
| | Since I spend a lot of time on Colorado's western slope I decided to join community radio station KAFM (88.1 FM). I got a good look around and also spent some time meeting various staff and volunteers. This amazing little station (16 Watts!) fills the Grand Valley with all kinds of interesting and eclectic music. More importantly, I think it's important to support community radio - a place where us regular citizens can have some input on the public airways - something I've always enjoyed and appreciated at KGNU as well. The world needs more community radio stations! |
June 27, 2010 (Sunday):
Rocks, sticks, burning police cars and broken shop windows were all part of the G-20 global economic summit in Toronto, Canada this weekend. Hundreds of people have been protesting the G-20 global economic summit in Toronto, Canada with many ending jailed. While protesters were being arrested world leaders continued to strategize ways to keep our make-believe economic "system" viable for a few more years. The media, of course, will probably never give us the reasons what the protesters were complaining about but my guess is it's the usual concern of any rational, thinking human being, i.e., what the hell are we doing to our children, lives and planet??!!

Regardless my own deep insights into the issue governments take a different view. Here's what Fox news reported from its AP feed: "'What we saw yesterday is a bunch of thugs that pretend to have a difference of opinion with policies and instead choose violence to express those so-called differences of opinion,' Prime Minister Stephen Harper's chief spokesman Dimitri Soudas said Sunday."

Wow, those kinds of proclamations always satisfy my curiosity as to why hundreds or regular people would take to the streets over economic and political issues. Thank you Mr. Prime Minister!
June 21, 2010 (Monday):
The Solstice (both of 'em) is always an interesting time for me - As my mind ponders the angular relationship between our small planet and its star I long for the days when natural rhythms guided our lives as opposed to atomic clocks and profit margins. Yes, I'm as fascinated with technology as anyone else, especially when it's applied to answering questions about Evolution or Cosmology, but there's a lot more romance and satisfaction in a life that's part of Nature...
June 7, 2010 (Monday):
Helen Thomas lost her job today as a syndicated columnist.
Seems she suggested the occupiers of Palestine head back to Europe and America.
Free speech has its price...
June 5, 2010 (Saturday):
| | |
| --- | --- |
| | I completed a 520 mile (836 km) road trip through western Colorado and eastern Utah for business purposes. Over the three day period (I started on Thursday) I made stops in delightful places like Ouray, Durango, Mancos, Blanding, Moab, etc. Most notable were my visits to Hovenweep and Canyons of the Ancients National Monuments. Of special interest was the free entry due to a proclamation by Secretary of Interior Ken Salazar to encourage Americans seeking affordable vacations to visit parks, monuments, and historical sites. So I did! |
May 31, 2010 (Monday, Memorial day):
My family and I stopped by Fort Logan cemetery, in Denver, to honor our country's war dead. It was surprisingly crowded with hundreds of cars lined-up to enter the facility.

FoxNews.com reports that Israel is at it again. This time the Israeli navy attacked aid ships bringing humanitarian aid to the Gaza Strip. According to Fox, "At least 10 people were killed after Israeli forces intercepted ships trying to cross Israel's blockade of the Islamist-controlled Palestinian territory." The piece goes on to explain how the European Union is demanding a full inquiry into Israel's aggression. Of course most of us don't expect much to come of it - Israel will continue stealing Palestinian land, resources, and life with total impunity.
May 17, 2010 (Monday):
Google (now the owner of YouTube) has notified me that one of my many videos has been banned in Germany. It turns out the clip I took of myself bleeding all over my car, after a skiing accident near Denver (http://www.youtube.com/watch?v=Omdp34wSxzY), isn't acceptable to Sony Music because of the rap song that's playing on my car radio. Simply amazing...
May 07, 2010 (Friday):
It's been a busy week with BP's Gulf of Mexico oil spill probably dominating most of American news. Following at a close second is the attempted bombing of New York City by a 30 year old Pakistan-born naturalized US-citizen who, at first blush, appears to be bungling fool - not to mention a killer and a cowered all wrapped up in one! Internationally, the failure of Greece's economy certainly caught the world's attention, or at least the members of the European Union who to bail them out. And, of course, yet another sports "Hero," here at home, is accused of sexual misconduct - this time it's Lawrence Taylor and his "interaction" with a 16 year old. Of course we'll continue to pay for overpriced parking, food, and admission to watch these clowns knock each other around on a football field (I wouldn't mind, so much, if it weren't for the fact that a lot of tax dollars go into the support of their stadiums and coliseums...).
May 01, 2010 (Saturday):
While driving back to Denver I had the displeasure of listening to the Randi Rhodes show last night. Like all the other hand-wringers she was whining about Arizona's new immigration law. A very well mannered caller asked her a simple question as to how she, Randy Rhodes, would deal with immigration problem if she was so against this new law. Her response was that immigration wasn't a problem and no additional action was needed at this point!! She pointed to some Homeland Security and FBI statistics that showed crime rates in Arizona having been going down since the 90s - How pathetic, our country has this huge overpopulation problem yet we still don't have the courage to control our won borders! Then, of course, today there are protests taking place all over America against Arizona's new law. People are fighting for open borders despite our high unemployment rate, dwindling resources, and diminishing quality of life. We are lost...
April 23, 2010 (Friday):
Arizona's governor signed a new immigration bill into law today. The bill requires immigrants to carry their alien registration documents at all times and requires police to question people if there is reason to suspect that they're in the United States illegally. It's about time somebody does something about this problem! Millions of illegal aliens have been crossing into our country, from Mexico, for decades with almost no action being taken by the government. Our huge population problem is worsened by ANY immigration yet nobody up until now had the courage to address it. Of course there were demonstrators in some parts of Arizona today who feel the flood gates should be opened and people be allowed to come into our country without restriction. Hogwash! I've been to places like Japan, China, Australia, and even Europe where they'd deport me in a minute if they found I was trying to set up a new life illegally in their countries! Hopefully Arizona's action will set an example for other states and the Federal government to follow suit but I'm not holding my breath...
April 12, 2010 (Monday):
On Wednesday, April 18 a 7.1 magnitude quake rocked Qinghai province in northwest China. The epicentre was in the Tibetan Autonomous Prefecture of Yushu where His Holiness the Dalai Lama is from. So far over 1,400 people have died from the quake and the crooked Chinese government won't allow His Holiness back to his homeland to help out. Of course the world says nothing about this because all of us continue to buy useless junk from Chinese sweatshops at ghetto prices...
| | |
| --- | --- |
| | In other interesting news another 17,000 flights have been cancelled to and from Europe due to the eruption Iceland's glacier-covered Eyjafjallajokull volcano on Wednesday (April 14). The airborne grit offered up by the additional mini-eruptions is raising concerns about longer-term damage to world air travel and trade. |
April 12, 2010 (Monday):
The Denver Post is reporting today that a longtime Colorado priest has been accused of sexual abuse back in the 70s. The Post says, "Parishioners emerging Sunday from St. Thomas More Catholic Church voiced disbelief that one of their priests - known for his jokes and love of Irish heritage - faces an allegation that he sexually abused a young boy decades ago. Father Mel Thompson, the assistant pastor for nine years at the Centennial church, was removed from his duties Thursday, a day after diocese officials say his accuser came forward. Parishioners at the seven Front Range churches where Thompson has served received notice Sunday of the priest's suspension through a letter from Denver Archbishop Charles J. Chaput." As always, I hope the allegations aren't true but, unfortunately, the Church has a long history of its clergy engaging in child abuse...
April 10, 2010 (Saturday):
A Polish Air Force Tupolev Tu-154M aircraft crashed just north of Smolensk, Russia, killing Poland's President Lech Kaczynski, his wife Maria Kaczynska and other officials, including the Chief of the General Staff of the Polish Army and senior military officers, the central bank governor, Deputy Minister of Foreign Affairs and dignitaries in the government, vice-speakers and members of the upper and lower houses of the parliament and senior members of clergy of various denominations. They were on their way to mark the 70th anniversary of the Katyn Forest massacre; the site of which is about 19 kilometres (12 miles) west of Smolensk and is where the Soviet NKVD murdered over 21,000 Polish intellectuals during the 2nd World War. This will be an especially hard blow to Poland...
April 7, 2010 (Wednesday):
While in Grand Junction (on business) I usually listen to Glen Beck for a few minutes each morning at around 8 am. This morning I was appalled to hear him and his sidekicks go on, for nearly the entire hour, about their personal involvement with prayer, religion and how they want to encourage others to do the same. It was yet another sickening display of the religious evil that has gripped our feeble society far too long now. Religion's stranglehold on our government, society, and life is so strong I doubt we can ever be free from it but we must keep trying, we must resist.

On another note, and not necessarily a happier one, I was jogging along the government's highline canal (again, in Grand Junction) and watched it slowly fill for the hour I was on its adjacent access road. Obviously an interesting event because the 90 mile canal system was nearly bone-dry just the day before - as they shut it down for the winter months. The problem, of course, is that this 130 year old canal system has permanently altered the natural landscape and allowed an unsustainable number of humans to continue economic activity throughout the area. We simply can't leave nature alone...

In other news, there's been some serious rioting in Kyrgyzstan - apparently to remove the present government. I believe the U.S. has a large airbase there so it'll be interesting to see how this affects our country's efforts in Afghanistan and other areas in that part of the world.
March 31, 2010 (Wednesday):
| | |
| --- | --- |
| | A surprising number of bloggers and reporters are suggesting the Catholic Church has now lost its moral authority - especially since it appears the current Pope could have handled all the boy raping cases much more fairly and justly back in the day. Being raised Catholic, myself, I disagree with the critics as far as when the Catholic Church lost its moral authority. For me, the "Church" (including many other religions and sects) lost its moral authority a few hundred years before I was born - the burning times, the Crusades, the tacit consent to slavery and the Holocaust, the persecution of scientists (Galileo Galilei, among others), and religion's general war on the environment all convinced me, at an early age, that most churches were corrupt and only out to perpetuate their own comfortable lifestyle. Of course my views remain in the minority as evidenced by the tax free status and tithing churches continue to enjoy despite the constant string of preachers and priests being exposed for pedophilia, theft, alcoholism, drug abuse, rape, and countless other crimes. |
March 30, 2010 (Tuesday):
Two proton beams, circulating at 3.5 Tev (teraelectron volts), were successfully collided into each other at CERN today - the highest energy levels achieved at the facility so far. This opens up a new era in particle physics that will be very interesting to watch over the coming years...
March 29, 2010 (Monday):
Nine members of some Christian militia group were arrested for plotting to kill police officers and then bomb their funeral processions! Where do people get these ideas and why are some whacky Christians always trying to steal babies (Haiti), blow up federal buildings (Oklahoma City), kill abortion doctors, and now bomb funeral processions? I know the Bible is a pretty mixed-up collection of stories but I don't think it has Jesus advocating all of this violence!
March 28, 2010 (Sunday):
Russia has reduced it's number of time zones, for 11 to 9, in an effort to pull their vast country closer together. Even more interest is that they've proposed to elimainate daylight savings time, something they've been on since 1981. I wish my own country would do the same...
March 27, 2010 (Saturday):
Annual Earth Hour tonight at 8:30 pm local time. I hope to take an evening walk without a lot of lights around but won't hold my breath...
March 22, 2010 (Monday):
Congress passed national health care reform legislation during the wee hours of the night/morning. I don't know what the answer is but I've always felt it bizarre that the world's wealthiest nation has such poor healthcare coverage for its people. And, of course, it's no secret that insurers and medical professionals make a fortune off of our health concerns - but that's the nature of of Capitalism...
March 21, 2010 (Sunday):
The Associated Press is reporting that Israeli prime Minister Netanyahu won't restrict settlement construction in east Jerusalem despite U.S. demands that all new housing projects be cancelled. United Nations chief Ban Ki-moon has stated this week that Israel's blockade of Gaza is causing "unacceptable suffering" to the Palestinian people. Ki-moon also said that Israel's authorization to allow some construction supplies for a 151-apartment U.N. housing project in southern Gaza was "a drop in a bucket of water."

Israel annexed east Jerusalem after capturing it in the 1967 Mideast war. Even though the international community does not recognize the annexation and considers the Jewish construction in east Jerusalem to be settlement building the world does almost nothing as Israel continues to violate international law. And, of course, the United States continues sending Israel more money than any other country on Earth while American entertainers like Limbaugh, Hannity, Palin, and Savage demand even more American tax dollars be sent to oppress the Palestinian people. The things Isreal has done to the Palestinians are horrible - Does anybody have the courage to tell Israel "No!"
March 08, 2010 (Monday):
| | |
| --- | --- |
| | A rock slide and 66 ton boulder punched holes through Interstate 70 at mile marker 125 immediately west of the Hanging Lake tunnels in Glenwood Canyon. I had just driven through there two hours earlier and noticed a little bit of fresh dirt and rockfall along the road's shoulder. Here's a YouTube video I took of that section of road last September as I was driving westbound: http://www.youtube.com/watch?v=J8Mmlr-68M0 |
February 27, 2010 (Saturday):
An 8.8 earthquake his Chile today. Initial reports are that 160 people have died but my guess is it will be a lot worse - it just doesn't look good...
February 22, 2010 (Monday):
Veteran whale trainer Dawn Brancheau was killed when the 12,000-pound killer whale she was displaying dragged her into the tank at the SeaWorld park in San Diego. Brancheau was drowned when the whale held her underwater in front of the crowd she was entertaining. It's an unfortunate loss but I still wonder why our own species hasn't matured enough to leave wild creatures alone? I realize SeaWorld, and countless other organizations, use these creatures as an opportunity to educate the public (and earn money...) but why can't we simply be intelligent enough to leave the natural world alone? Why do we continue to pollute it, kill most other living things, and then insist on breeding out-of-control ourselves? Was it Carl Sagan who suggested that the true mark of an intelligent civilization would be no mark at all?
February 21, 2010 (Sunday):
I fell twice, really hard, down-climbing Mt. Morrison for some training today west of Denver. Total snow depth, at most, was only 10 centimetres (4 inches) but slick enough to make the steep climb treacherous. My first fall, coming down off the summit block, cut open my back (between my shoulder blades), despite the protection of my winter clothing. But, I muttered to myself that it was lucky I didn't knock my breath out or go unconscious. Of course ten minutes later I fell even harder, into my upper ribcage, only to knock my breath out for what seemed like an eternity but was probably only 20 or 30 seconds...
February 10, 2010 (Wednesday):
Although we have no television at home I do see too much of it while in on the road traveling from one hotel to the next. And, while driving between business locations I get a chance to listen to more than enough conservative talk radio. This week the east coast has been receiving a lot of attention due to the "ton" of snowfall they've been experiencing this season. In response, many of the media goons are using the heavier than usual snowfall as "proof" that there's no climate change or global warming taking place - despite Canada having to truck snow into their Vancouver site for the winter Olympics!

For example, Mark Lavin, on his late afternoon, couldn't wait to remind listeners that anyone who believed in global warming was an "idiot." Of course Lavin says that anyone who doesn't throw money at Israel, support big monopolies, or is in favour of minimum wage is also an idiot. So, Lavin doesn't offer up much of a surprise except that he continues to complain about having to shovel snow and whine about his heart problems (he's also fond of making fun of President Clinton by telling us about the former chief's "big fat bulbous nose"). Lavin is a creep but I guess his advertisers are glad people like me keep tuning in...

Earlier in the day, before hitting the road, I watched a bit of Fox News while in my hotel's breakfast dining area (who is it, at that hotel, that selects the channels for our morning viewing???). Anyway, Fox couldn't wait to show us a picture of a raging east coast blizzards next to a cover shot of Al Gore's book on global warming. "Fair and balanced" is their motto - sure!

Later in the day I was able to hear carpenter-turned-talk show-host Sean Hannity provide us with his brand of "science." As usual, Hannity couldn't wait to mock climate change while the snow was falling out east. Hannity, too, is always concerned with protecting big business (and big religion) so it's no surprise that he'd be against controlling carbon emissions or anything else that might impact profit.

Let's say, for the sake of argument, that conservatives, religious nuts, and the scientific illiterate are right - that there's no climate change and it's okay to keep polluting. Really? Is it really okay to take a few billion years' worth of accumulated carbon and throw it back into the atmosphere? Obviously the planet isn't going to disappear but do we really want to destroy a thousand million years worth of beauty and diversity just to drive an SUV or building a shopping mall? Do we really have so little regard for life and living things that'll we'll ignore any human impact on the natural world?

Anyway, while recording this entry I did a quick, random search for a credible sources on atmospheric carbon. Turns out that NOAA, an organization respected the world over, has a global monitoring division at their Earth Systems Research Laboratory that measures monthly trends in atmospheric carbon dioxide at Mauna Loa. The graph on their page shows a smoothed mean of 381 parts per million carbron in 2006 rising to over 388 parts per million this year. In 1900 the concentration of carbon in our atmosphere was about 300 parts per million - considerably less than what it is now. Seems to me we'd want to sit up and take notice of such trends. But, maybe I should remain calm and comforted by the words of Limbaugh, Hannity, Lavin, Dobson, and all the other hucksters that want me to keep buying SUVs, breeding like the Duggars, and building 4,000 square foot houses...
February 02, 2010 (Tuesday):
The conservative "Tea Party" has been really big in the news lately. Sounds like a good idea, to me, but unfortunately it's turning out to be just like the other political parties in our country - big money, big power, and big corruption. You think it's just my opinion? Today FoxNews (one of the Tea Party's biggest supporters) ran this on their website: "The first National Tea Party Convention is slated for the end of this week, but several big names and events have cancelled after questions rose about the high fees to attend and the treasure chest where the money will end up.Over the past few weeks, several sponsors, speakers and volunteers have backed out of the convention, scheduled Feb. 4-6 at Opryland Hotel in Nashville, Tenn., after learning that the convention organizer, Tea Party Nation, is a for-profit company. Some activists and outsiders alike are questioning the motives of Tea Party Nation founder Judson Phillips." It never ends...
January 29, 2010 (Friday):
| | |
| --- | --- |
| | I had the pleasure of listening to the BBC interview Bill Gates about his foundation's philanthropy - especially as it applies to poverty, malaria, and now the issues confronting Haiti after this month's earthquake. Gates, his wife and family, and friends like Warren Buffett and George Soros (and others whose names escape me at the moment) are doing a lot of thoughtful science and giving towards the world's problems. |
| | |
| --- | --- |
| | However, in stark contrast this week, there were a host of national buffoons like Jay Leno, Oprah Winfrey, Conan O'Brien, David Letterman, Rush Limbaugh, Glenn Beck, Michael Savage and countless other overpaid/underworked "entertainers" who made it clear (despite all the serious issues facing us and the world) that they have one big concern in life - themselves! For example, I don't have television reception at home but got an opportunity, this week, to watch TV in my hotel room while on a business trip - the entire week was filled with sob stories and handwringing over NBC's swapping show times between Leno and O'Brien. These two egos simply can't get enough airtime (or money) while bickering between themselves and others in the entertainment "industry." Ten percent of my fellow citizens are without work and we're supposed to be saddened that O'Brien has to walk away from his timeslot with a $45 million golden parachute? We're supposed to be concerned about Leno's conniving image while children are being crushed to death beneath rubble in Haiti? |
| | |
| --- | --- |
| | Oprah Winfrey, our national shill, couldn't wait to chime in on the NBC dispute so as to keep her own show on top (never mind she keeps insisting she's going off the air in a year. But, I forgive her because she did such a great job against the Texas cattle industry back in 2000!). Then, of course, hatemongers like Limbaugh, Beck, and Savage can't stop ripping my country apart each and every broadcast. And, to my amazement, the hate and disrespect is even coming from our own right-wing partisan Supreme Court now! During Thursday's State-of-the-Union address Samuel Alito, part of the court's conservative majority, could be seen frowning and quietly mouthing the words "not true" while the president was speaking. Of course Alito is one of the same crooked judges who believes big unions and big corporations have a "right" to free speech and unlimited campaign giving. Simply bizarre! |
| | |
| --- | --- |
| | But, ultimately, who is responsible for keeping the radio and TV morons afloat? It's us! Yep, it's bored, aimless people like me who tune into these clowns (anytime I'm on road trip) that keeps the advertising money flowing their way. It's a sad situation - almost as bad as all the money that flows into our political "system" from the aforementioned corporations and unions. And, speaking of politics, former presidential running mate John Edwards was in the news all week as well. Turns out that not only did he father a child outside his marriage, while his wife was dying from cancer, but he convinced one of his aids to claim the baby! And, in an even more bizarre turn of events, it's beginning to look like his dying wife knew of her husband's infidelities but wanted to go to the White House with him anyway. The founders would vomit. |
January 21, 2010 (Thursday):
The Supreme Court of the United States has once again failed American citizens. Their latest ruling allows big unions, and big business, to indirectly contribute to political campaigns on an unlimitted basis. All under the guise of "free speech" yet nobody ever stops to ask why a corporation, or a union, are to be afforded the rights of an individual? Of course what it all boils down to, as always, is money - big unions and big corporations will always be able to outspend and out-influence us little individuals. So, you think I'm wrong? Then try a little experiment and see what works best for gaining access to your own congressperson or senator (or even a judge, for that matter); you as an indvidual person representing your own interests or a representative from a huge corporation or union? Who do you think will get to meet with that senator or congressperson first? Money talks...
January 15, 2010 (Friday):
One of our other national creeps, Rush Limbaugh, said this week that Haiti's earthquake was a disaster "made to order" for the Obama administration. How much more out of touch with compassion and humanity can somebody like Limbaugh be?
January 14, 2010 (Thursday):
One of our national buffoons, Pat Robertson, said this week that the people of Haiti were hit with an earthquake because they had "swore a pact with the Devil" over their religious beliefs years ago. Who are the morons who keep sending money to creeps like Robertson to keep him employed? Anyway, I was able to get my mind off of a lot of it with a 435 kilometre (270 mile) road trip along Colorado state highways 141 and 145 - it was for business purposes that required me to stop in small towns like Redvale, Nucla, Naturita, Norwood, etc. A delightful area I've only been through a few times before so I posted some YouTube videos about it.
January 13, 2010 (Wednesday):
A lot of people in Haiti have been hurt or killed due to yesterday's earthquake. The numbers don't look good for a country that has already been struggling more than most.
January 12, 2010 (Tuesday):
Reports of a strong earthquake having hit Haiti.
January 01, 2010 (Friday):
Brought in the new year with another fun hike conducted by Larry over the Mesa Trail in Boulder. There were about 15 of us and it's become a nice tradition to welcome the new year with. Pix are on my Hiking page.
2009

2008

2007

2006

2005

2004

2003

Links:
| | | |
| --- | --- | --- |
| | | Other Blogs: |


Back to Roger J. Wendell's Home Page...


Abbey | About | Blog | Contacting Me | Copyright | Disclaimer | Donate | Guest Book | Home | Site Index | Solutions | Terms, Conditions and Fair Use | What's Changed or New?
Copyright © 1955 -